SIBO is a bacterial overgrowth that occurs in the small intestine. SIBO can be treated using pharmaceutical antibiotics, such as Rifaximin, or in some circumstances, it can be treated using natural remedies, such as herbs, supplements and dietary changes.
What Is Small Intestinal Bacterial Overgrowth (SIBO)?
Small intestinal Bacterial Overgrowth (SIBO) is characterized by an excessive overgrowth of bacteria in the small intestine. A healthy small intestine will typically have low levels of bacteria, as most commensal bacteria are found in the large intestine. In addition, in SIBO, the bacteria are often pathogenic, meaning the bacteria that are not expected to be found in the digestive tract. The increased growth of bacteria can cause gastrointestinal symptoms such as bloating, gas, heartburn, decreased bowel movements and diarrhea. These pathological microbes also compete to absorb vitamins and minerals, which can lead to malnutrition and weight loss.
Additional Reading
You may also be interested in exploring the similarities and differences between SIBO and Candida overgrowth. We recommend reading our detailed comparison in the article
Candida vs SIBO
: Causes, Symptoms, Differences, & Treatments.
Signs and Symptoms of SIBO
The signs and symptoms of SIBO can vary drastically from person to person. Many digestive symptoms, such as gas, bloating, constipation or diarrhea, directly result from pathological overgrowth in the small intestine. In contrast, other symptoms such as brain fog, fatigue, hair loss, mood swings, irritability, and headaches are due to low absorption of vitamins and minerals. The low absorption of specific vitamins and minerals is often due to pathological bacteria outcompeting the host to absorb and utilize these micronutrients.
Common digestive symptoms of SIBO include:
Decreased Appetite
Nausea
Diarrhea or Constipation
Premature Satiety
Abdominal Distention/ Abdominal Pain
Bloating
Burping/ Belching
Increased food sensitivities
Many patients experience these symptoms, especially after consumption of foods known to aggravate symptoms of SIBO, including wheat/ gluten, onions/ garlic, milk/ dairy products and beans/ legumes.
Pathological microbes can also compete for nutrients or lead to decreased absorption, leading to symptoms of malnutrition such as:
Chronic Fatigue
Brian Fog
Headaches
Anxiety/ Depression
Hair loss
Joint Pain
SIBO can also present similar to other gastrointestinal conditions such as irritable bowel syndrome (IBS), Crohn's Disease, Celiac, low stomach acid, or GERD. Due to this, it is essential to rule out SIBO as a possible cause for these symptoms.
Causes of SIBO
Many factors can contribute to the development of SIBO. A major risk factor for SIBO is poor gut mobility, as this allows pathogenic bacteria to colonize the gut. Other factors and conditions that have been known to contribute to the development of SIBO include:
A high-sugar diet: A diet high in sugar can contribute to SIBO by feeding harmful gut bacteria, disturbing the gut microbiome.
Gastric surgery: Gastric surgery such as gastric bypass can impact digestive anatomy and peristalsis, altering gut mobility and increasing the risk of developing SIBO and Irritable bowel disease.
Obesity: The altered gut motility, impaired immune function and changes to gut health seen in those with obesity all contribute to an increased risk of developing SIBO.
Damage/ injury to the digestive tract: Damage to the digestive tract can impact peristalsis and gut motility, contributing to the increased risk of SIBO.
Bowel fistulas: Fistulas can cause a connection between different parts of the intestines. This allows pathogenic bacteria to migrate and colonize to other parts of the intestines.
Gastrointestinal infection/ food poisoning: GI infections can trigger SIBO, as they can impact the gut flora. In addition, many medications used to treat infections can increase the risk of SIBO.
Celiac disease: Celiac disease can increase the risk of SIBO, mainly due to damage to the intestines leading to impaired bacterial clearance.
Crohn's disease, intestinal lymphoma, scleroderma, intestinal lymphoma: These conditions can all impact gut motility, increasing the risk of development of SIBO.
History of radiation therapy on the abdomen: Abdominal radiation can disrupt gut flora, decrease gut motility and cause structural damage to the intestines, all contributing to the development of SIBO.
Damage to the ileocecal valve (the valve that separates the small intestine and the colon): The ileocecal valve regulates flow between the small and large intestines. Damage to this valve can allow for retrograde flow from the large intestine into the small intestine, contributing to the development of SIBO.
Diverticulosis of the small intestine: Diverticulosis of the small intestine can lead to the development of pockets where bacteria can accumulate.
Adhesions due to previous abdominal surgery: These alterations can lead to altered gut motility, increasing the risk of SIBO.
How SIBO is Diagnosed
SIBO can be diagnosed using several different tests. The diagnosis is generally made using clinical assessment, evaluation of symptoms, and specialized testing. The most common test to diagnose SIBO is the hydrogen/ methane breath test. The breath test involves measuring the levels of hydrogen and methane in the breath after administering a solution containing lactulose or glucose. Pathological organisms metabolize glucose or lactulose and produce hydrogen or methane gas, yielding a positive test result.
Other testing methods for SIBO include stool analysis, Urine Organic Acids test (OAT), endoscopy or clinical assessment alone. However, because SIBO can mimic so many other common gastrointestinal conditions, testing can be a helpful and essential tool for ruling in or out SIBO.
To read more about SIBO testing and its benefits, click here: (link to SIBO testing blog)
Find out how a Naturopathic Doctor can help with Diagnosing and Treating SIBO
Natural Treatments for SIBO
While SIBO can be treated using pharmaceutical treatments, such as antibiotics, there are natural treatments that can be used along with pharmaceuticals to help eradicate SIBO and prevent SIBO relapse.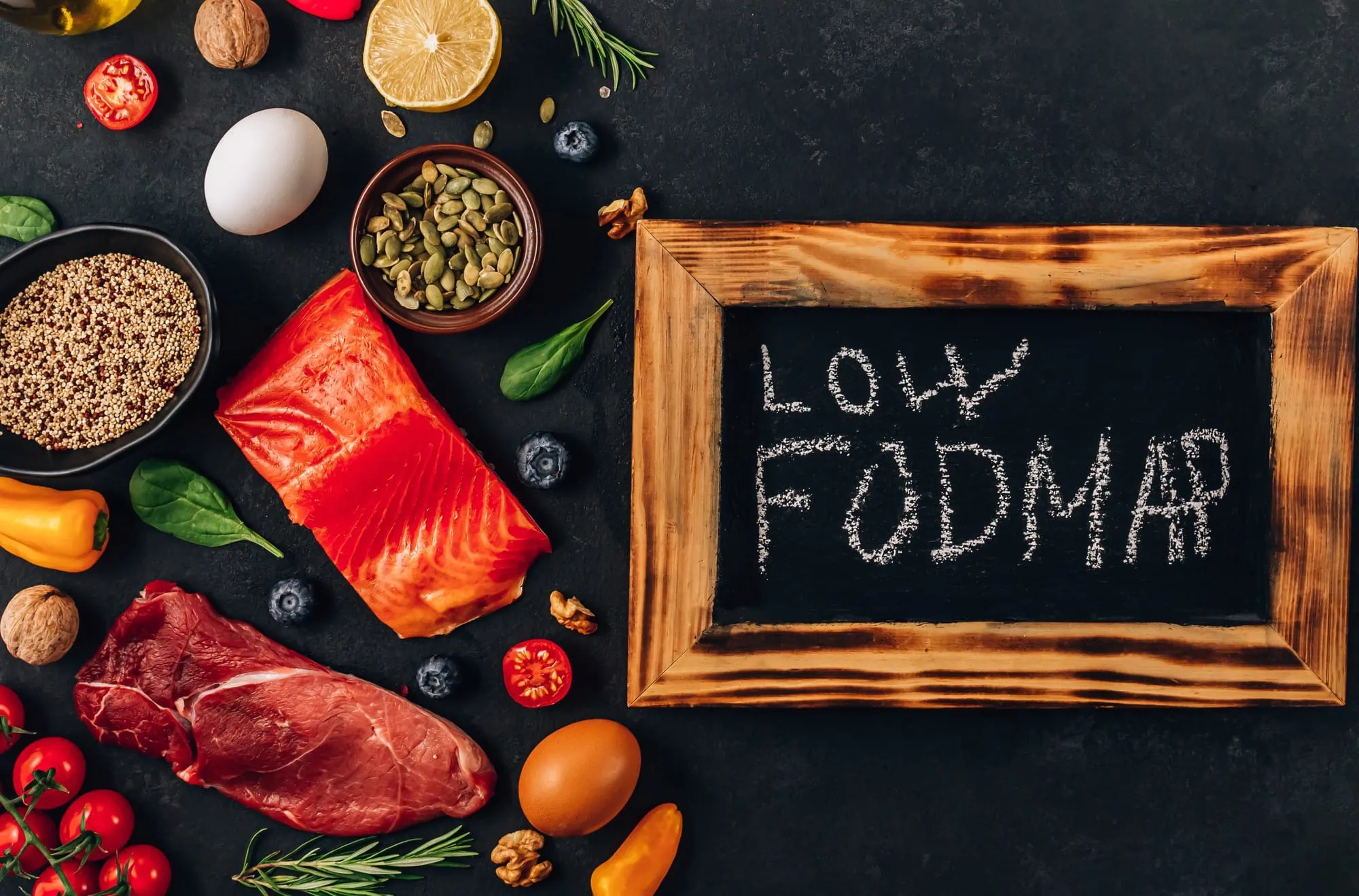 Diet Changes
A major aspect of managing SIBO and preventing SIBO relapse after treatment is through dietary changes. Pathological bacteria thrive off of certain fermentable carbohydrates. Therefore eliminating these foods from the diet helps to starve out the remaining bacteria and prevent the further growth of pathogenic Bacteria.
Low FODMAP diet
A low FODMAP diet restricts the intake of certain carbohydrates known as Fermentable Oligosaccharides, Disaccharides, Monosaccharides and Polyols. These are groups of sugar alcohols that are generally not well absorbed in the small intestine and can be fermented. These are known to feed the harmful bacteria that are commonly seen in SIBO. Consumption of FODMAP foods, especially in high amounts can exacerbate SIBO, worsen the condition, and contribute to possible relapse after eradication.
Elemental Diet
The elemental diet is a specialized diet designed to give the digestive system a rest. This is done by consuming a liquid diet with predigested and easily absorbable nutrients such as amino acids/ protein, simple carbohydrates and fats. It also requires careful supplementation to meet all vitamin and mineral needs. The diet takes 2-4 weeks, depending on an individual's therapeutic needs. The elemental diet's purpose is to starve small intestine bacteria that often thrive off of fibre/complex carbohydrates found in solid food sources.
Elimination Diet
There is evidence that an elimination diet can be effective in decreasing symptoms of SIBO. This diet involves the removal of foods that are commonly known to trigger symptoms of SIBO. It involves removing foods such as certain fruits, vegetables, grains, and dairy products known to trigger symptoms of SIBO. After a period of elimination, these foods are gradually added back into the diet. Additionally, gut-friendly foods like fermented foods, bone broth, and easily digestible proteins that can support gut healing are added.
With any diet changes, it is essential to work closely with a professional, such as a naturopathic doctor, to ensure you are still obtaining all the micro and macro nutrients needed to promote health.
Herbal Antimicrobials
Many different herbs have anti-bacterial/ antimicrobial properties that can help eradicate pathogenic bacteria in the gut. Some herbs that are commonly used in the treatment of SIBO include:
Berberine
Berberine is a compound that is derived from plants, including Oregaon grape, phellodendron and goldenseal. Berberine has been shown to have antimicrobial properties that have been shown to inhibit the growth of pathogenic bacteria involved in SIBO.
Oil of Oregano
Oregano oil contains compounds that have been shown to have antimicrobial properties and can be helpful in SIBO.
Garlic
Allicin, a compound found in garlic, has been shown to have antimicrobial properties. The antimicrobial properties in garlic are thought to be due to its ability to interfere with the integrity of microbial cell membranes, inhibition of enzymes and disruption of the metabolic process of this microorganism. All of these mechanisms contribute to garlic's broad-spectrum antimicrobial action.
Probiotics
The use of probiotics in the treatment of SIBO is still controversial. However, there are certain strains of bacteria that have been shown to be beneficial in rebalancing the gut flora and helping to repopulate the gut after the use of antibiotics or antimicrobial herbs. Strains such as Lactobacillus and Bifidobacterium are 2 strains that have been shown to be helpful in promoting healthy gut flora. When taking probiotics, incorporating prebiotics can be beneficial, as prebiotics help to nourish probiotic bacteria.
Digestive Support
Poor digestion and low gut motility are both major contributors to SIBO. Therefore, promoting healthy digestion and gastric motility is not only important for the treatment of SIBO but also to prevent a SIBO relapse after treatment. Supplements to help support digestion include:
Digestive Enzymes
These help to break down food, increasing the ability of the body to absorb nutrients effectively. This means there is less undigested food for the bacteria to digest.
Betaine HCL
This is a combination of Betaine, a compound naturally found in food such as beets and hydrochloric acid (HCL). This combination helps to support proper digestion and increased absorption of nutrients. It helps to increase stomach acid levels and can be especially helpful with those with low stomach acid, often seen in SIBO patients. Stomach acid is essential for breaking down food, activating digestive enzymes and eradicating harmful bacteria that may colonize the small intestine.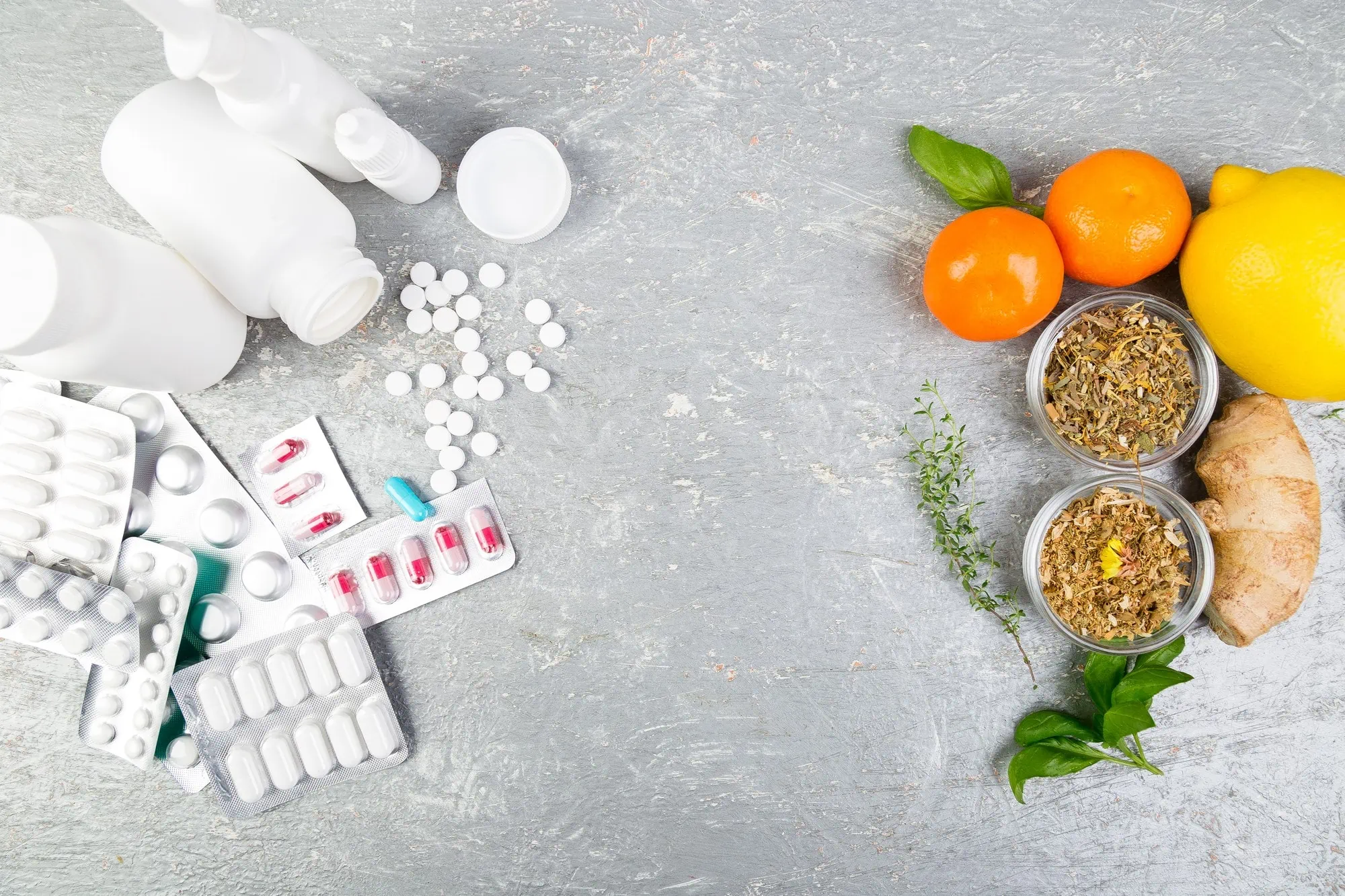 Nutrient Supplementation
Due to the Pathogenic bacteria in SIBO competing for nutrients, SIBO can often lead to a number of nutrient deficiencies. Supplementation of these nutrients is often required to correct defences from long-standing overgrowth in the small intestine.
Nutrients that are commonly depleted in SIBO and may need to be supplemented include:
Vitamin B12
Vitamin B12 is absorbed in the distal part of the small intestine. SIBO can decrease the absorption of vitamin B12. Symptoms of low B12 include fatigue, weakness, neurological issues (tingling, decreased cognitive function, loss of balance, decreased coordination), swelling of the tongue and digestive problems.
Iron
Decreased iron levels are commonly seen in SIBO, leading to iron deficiency anemia. Symptoms of low iron include fatigue, weakness, paleness of the skin, dizziness, headaches, decreased circulation to the hands and feet, brittle nails and decreased immune function/ frequent infections.
Fat Soluble Vitamins
SIBO can impact the absorption of fat-soluble vitamins, including vitamins A, D, E and K. Symptoms of low levels of these vitamins include poor immune function/ frequent infections, brittle bones/ increased bone fractures, easy bleeding/bruising, poor vision/night blindness, and dry skin.
Magnesium
SIBO can decrease the absorption of Magnesium. Magnesium is an important mineral that is required in several systems in the body. Low magnesium can often lead to issues with muscle and nerve function.
Calcium
SIBO can interfere with calcium absorption, potentially leading to a calcium deficiency. This can negatively impact bone health and overall calcium balance in the body.
Lowering Stress
Chronic stress can impact the health of the gut lining and can contribute to the worsening of symptoms of SIBO. Implementing stress management techniques such as medication, yoga, breathwork, social interaction, journaling, and counselling can help to support healthy stress levels. In addition, supplementation with adaptogenic herbs can also help to modulate the stress response.
Repairing the Gut Lining
The increased inflammation commonly seen in SIBO can damage the gut lining, leading to symptoms of a leaky gut and increased mucosal permeability. Supplementation of key nutrients can help to repair the damaged gut and promote the maintenance of a healthy intestinal lining.
L-Glutamine
This is an amino acid used by cells found in the gut lining. Supplementation with L-Glutamine has been shown to help support the regeneration of the gut lining and decrease gut permeability. This can improve overall gut health.
Zinc Carnosine
A combination of the mineral zinc and the amino acid carnosine. It has potential benefits for promoting healthy gut lining by increasing the integrity of the gut mucosa and supporting the healing of the gastrointestinal lining.
Omega 3 Fatty Acids
Omega 3 fatty acids have several benefits in the body, including their anti-inflammatory effects. This can help modulate the increased inflammation levels in the gut commonly seen in those with SIBO.
Curcumin
Curcumin is a compound that is found in turmeric. It is a potent anti-inflammatory and anti-oxidant that, along with other supplements, can help to support a healthy gut lining.
Deglycyrrhizinated Licorice (DGL)
DGL is an extract from licorice. It has been shown to help soothe and protect the gut lining. This and other supplements can help decrease inflammation, allowing for the healing of the gut lining.
How Long Does It Take To Treat SIBO?
The treatment for SIBO will vary depending on the severity of the infection, underlying case, treatment approach, response to treatment, and general health of the patient. Typically, the initial phase of treatment, focused on eradicating overgrowth, will take about 4-8 weeks. It is important to remember that the individual is still highly susceptible to replacement in the months after eradication. Therefore, during this time, it is essential to make sure that preventive measures are taken to promote healthy digestion and prevent relapse,
It is important to remember to work with a healthcare professional that can monitor the treatment's progression and help guide the patient through the recovery and prevention phase.
Treat SIBO Naturally with the Help of an Experienced Naturopathic Doctor