Have you moved away from the city, but still want to be able to see the naturopathic doctor you've come to know, like, and trust?
Does living with a chronic illness make it difficult for you to get to appointments?
Is your busy schedule starting to get in the way of your health?
If so, Annex Naturopathic offers online virtual naturopathic appointments.
During a virtual naturopathic appointment, you'll get access to the same quality of care by the same team of naturopathic doctors you've always received. The only difference is, your appointment will be through a computer screen.
Virtual naturopathic appointments allow you to maintain your continuity of care with your naturopathic doctor when in-person visits are not a convenient option.
Read on to find out more.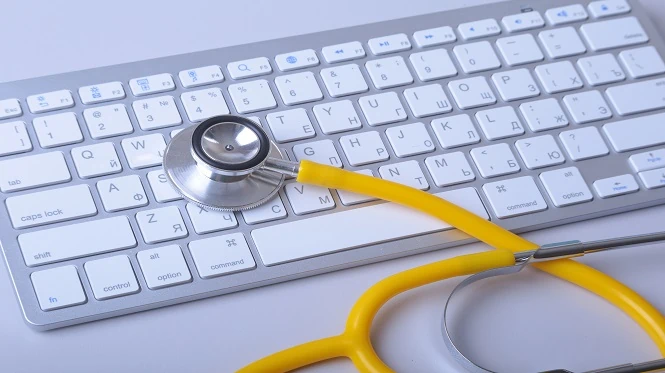 How Does A Virtual Naturopathic Appointment Work?
A virtual naturopathic appointment works similarly to how an in-person appointment works. You'll log into our secure video conferencing software, and consult with your naturopathic doctor about your health concerns.
During that consultation, your naturopathic doctor may talk to you about the following:
Any symptoms you may be experiencing
Your healthcare goals
Review of any blood work, ultrasound, or other lab tests
Changes to your supplement regimen
Changes to your lifestyle
Changes to your diet
Questions you may have about your health/treatment plan that involve more than a yes or no answer.
Your naturopathic doctor may also recommend an in-person appointment for your next appointment, depending on your individual needs.
Convenient Support from a Naturopathic Doctor
Book a virtual consultation with one of our experienced naturopathic doctors, and get support from the comfort of your home or office. Book your appointment today!
Book Your Appointment Now
Who Can See A Virtual Naturopath?
Broadly speaking, anyone in Ontario can book a virtual naturopathic appointment with Annex Naturopathic.
You don't need to have seen an Annex Naturopathic practitioner in person to book a virtual appointment.
Virtual consultations are appropriate for any patient (new or existing) who is interested in naturopathic healthcare solutions.
Is Virtual Naturopathic Treatment Safe?
In general, virtual naturopathic consultations are considered safe and secure.
Your naturopathic doctor will take all the same precautions they would if you were seeing them in person. When it comes to recommending a treatment plan, your naturopathic doctor will only recommend treatments they deem safe to do so without having seen you in person.
From a data protection perspective, your records are stored and transferred securely, and payments can be processed using the same level of security you'd enjoy as you would in person.
Will My Insurance Provider Cover Virtual Naturopathic Appointments?
In most cases, yes. While naturopathic medicine is not covered under OHIP, it's covered under most extended health benefits plans, and that usually includes virtual naturopathic appointments as well.
Be sure to check with your plan to confirm. Annex Naturopathic cannot confirm if your plan covers our services. You will have to contact your insurance provider yourself in order to know if your plan covers our services.
Can I See A Virtual Naturopath?
The question of whether or not you can benefit from virtual naturopath sessions depends on what your needs are.
In general, if your health condition is not dependent on a physical examination in order to properly assess and treat your case, you could benefit from a virtual consultation.
You can also book virtual naturopathic appointments for follow-up sessions to review lab work findings or report on changes to your diet, supplement, or lifestyle regimen.
If you're a new patient with a chronic medical condition that requires a physical examination, you can still book an appointment for the initial consultation over telemedicine.
In this scenario, your naturopathic doctor will focus on education about your health condition as well as diet and lifestyle-based treatment advice. This allows you to get started on pursuing your health goals without delay.
Diet and lifestyle strategies are key focal points to any naturopathic treatment plan for the majority of chronic health conditions and are often the most difficult strategies for patients to implement. So best to start sooner than later.
Some of the health issues NOT appropriate for virtual consultation include:
Acute health conditions – infection, trauma, sudden onset of pain/debilitating symptoms
Any undiagnosed medical condition that is leading to extreme symptoms that seriously impede your daily functioning.
If you're unsure if your health concerns can be addressed through virtual consultations, feel free to contact us and we will be happy to clarify. There are many conditions that fall under this "grey zone" so we understand that it may be difficult to know which category you fall into.
Treatments not offered through virtual consultations:
Acupuncture
Osteopathy
Visceral manipulation
Injection therapy
Book your virtual consultation with one of our naturopathic doctors today.
Book Your Virtual Consultation Today
Book a virtual consultation with an experienced naturopathic doctor. Book your appointment today!
Book Your Appointment Now