Are you tired of suffering from allergies, constantly battling with sneezing, itching, and congestion? It doesn't have to be this way.
At Annex Naturopathic Clinic, we take a unique approach to treating allergies that combines knowledge of both conventional and naturopathic medicine, offering relief to patients.
Allergies are an overreaction of the immune system to substances that generally do not affect other individuals. Naturopathic practitioners work to understand the root cause of these reactions, rather than just treating symptoms, offering patients a comprehensive care plan.
By understanding more about allergies, you can better comprehend your treatment options. Let's take a deep dive into the world of allergies and how naturopathy can offer effective, body-friendly solutions.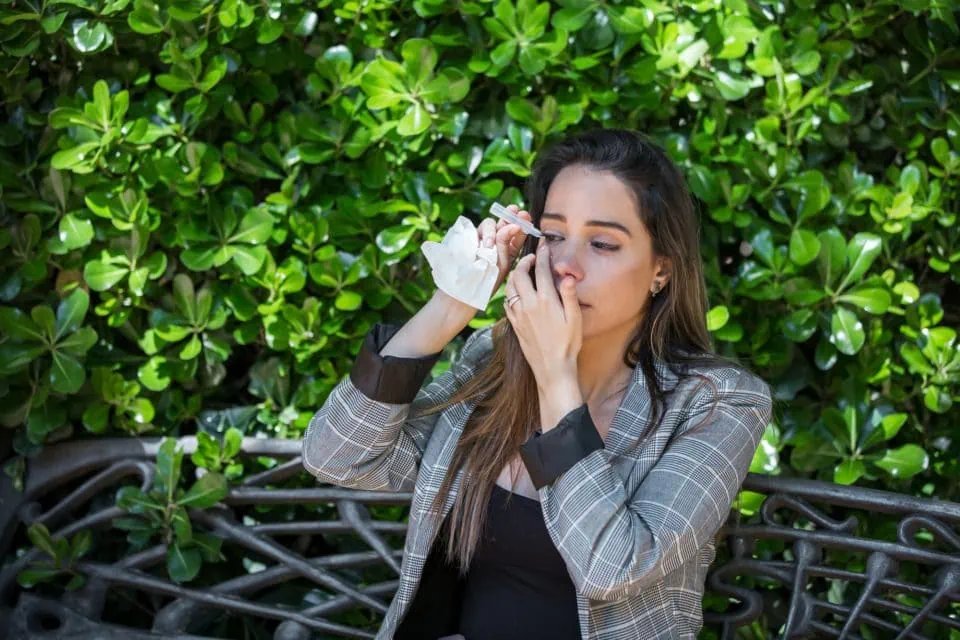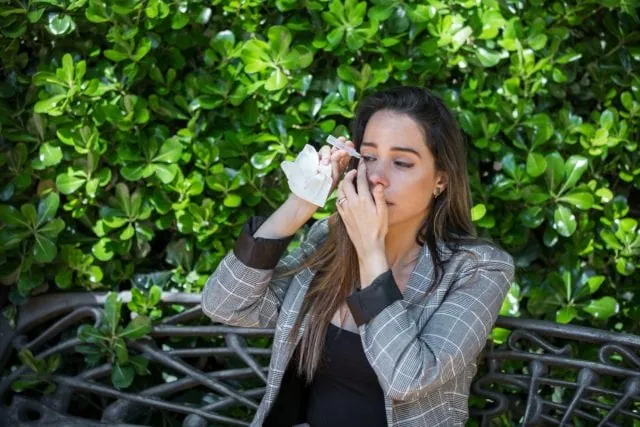 Understanding Allergies
Allergies are hypersensitive reactions by our immune system in response to substances, commonly known as allergens, that we either ingest or come into contact with. Allergens may vary from food items and pollen to pet dander and insect venom.
These hypersensitive reactions can greatly impact an individual's daily life, affecting their capacity to work or study, disturb their sleep, and significantly decrease their overall quality of life. Allergies are more common than we might think, and understanding them is the first step to dealing with them effectively.
An individual's genetic makeup can influence their susceptibility to allergies, but our environment also plays a crucial part. Early exposure to certain allergens may lead to allergies, while for others, diet, climatic changes, or exposure to specific environmental elements may trigger allergic reactions.
Allergies can often be confusing as their symptoms overlap with the common cold. Though both allergies and colds can result in symptoms like a runny nose, sneezing, and congestion, allergies may additionally cause itching, a symptom not commonly associated with the common cold. On the other hand, the common cold may often result in body aches and fever, which are not characteristically associated with allergies.
In Canada, allergies are more prevalent than you may realize. In 2017, an estimate suggests that about 27.3% of Canadians over the age of 12, which is approximately 8.4 million people, are living with diagnosed allergies. This implies that more than 1 in every 4 Canadians grapple with some form of allergy.
When we narrow our focus down to food allergies, the data reveals that children are marginally more susceptible compared to adults. In 2016, about 1 in 10 children, or 9.3%, reported perceived food allergies. This percentage was slightly lower in adults, at 8.7%, indicating that food allergies affect nearly 1 in 10 Canadians.
Allergy Types
Understanding the variety of allergy types is essential in determining the best course of treatment. Allergies come in different forms, each with its unique triggers and symptoms. The two broad categories we will focus on are food allergies and environmental allergies. By getting acquainted with these types, you can start to identify potential triggers and seek out the most suitable treatment pathway. Let's delve into each of these allergy categories to gain a clearer picture of their impact, common triggers, and effects on the body.
Allergy Diagnosis
Properly diagnosing allergies is a critical step towards effective treatment. Diagnostic methods can vary, but they generally involve understanding your medical history, lab testing, and observing your body's reaction to possible allergens under controlled conditions.
Allergy lab testing, often done through blood tests or skin prick testing, is a common method to identify specific allergens. Blood tests measure the amount of specific IgE antibodies in your blood triggered by certain allergens, while skin prick tests involve exposing the skin to potential allergens and observing the reaction.
While these standard tests provide valuable insights, other diagnostic methods, like elimination diets or challenge tests, can sometimes be more revealing, especially in cases of food allergies. For example, if a mild food allergy is suspected, a naturopathic doctor may advise an elimination diet, where you avoid suspected allergens for a certain period and then gradually reintroduce them to see if symptoms return.
This is where diet-symptom tracking comes into play. By closely monitoring what you consume and recording any symptoms that follow, you can help your doctor identify potential food allergens. Remember, the journey to identifying allergens can be a process of trial and error, and having a comprehensive record can be invaluable for your naturopathic doctor in designing your treatment plan.
Naturopathic Approach to Allergies
In the realm of naturopathic medicine, allergies are not seen as isolated issues but symptoms of larger, underlying imbalances within the body. Instead of simply treating the symptoms, our aim is to identify and address the root cause of these imbalances. The naturopathic approach to treating allergies is holistic and patient-centric, encompassing various aspects like identifying triggers, nutritional counseling, targeted probiotic therapy, acupuncture, herbal and homeopathic remedies, dietary and environmental modifications, and supplemental support. Let's explore these different facets of the naturopathic approach to allergy management, and how they work together to provide comprehensive and effective treatment plans tailored to the individual's needs.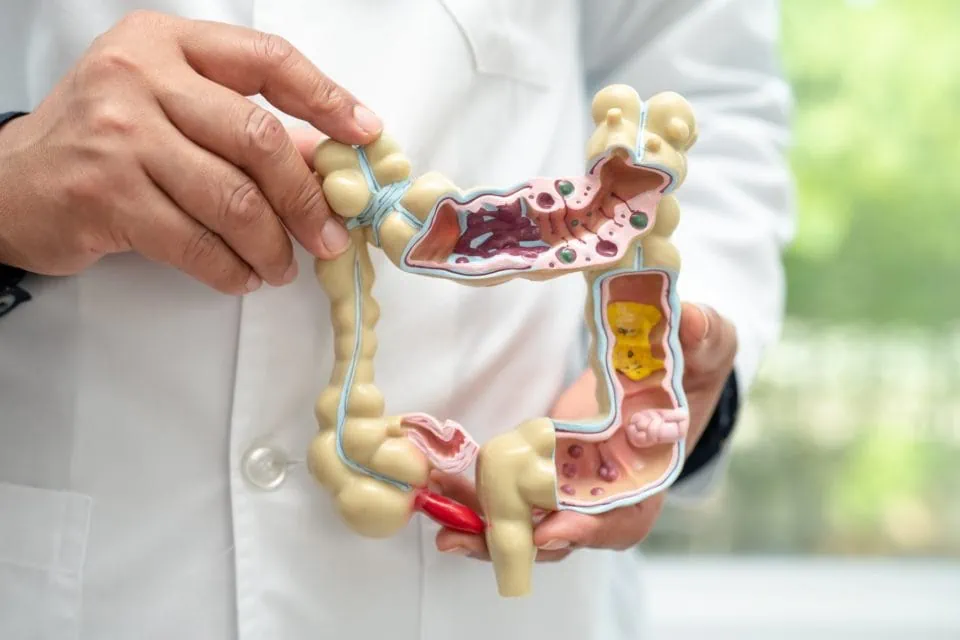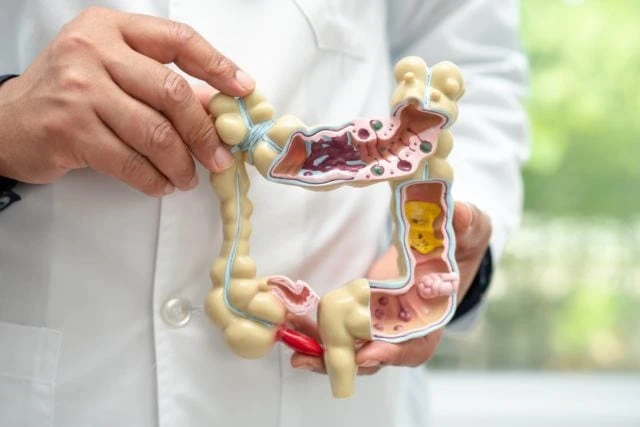 Gut Health and Allergies
The health of your gut, specifically the balance of bacteria in your gastrointestinal system, plays a significant role in your body's overall well-being – including its response to allergens. A burgeoning field of research suggests that the gut microbiome can influence the immune system's overactive response leading to allergies.
Imbalances in your gut microbiome, or dysbiosis, can be associated with a myriad of health issues, including allergies. On the other hand, a well-balanced gut microbiome can contribute to a robust immune system, which is better equipped to handle allergens without triggering an overblown response.
Various factors like diet, stress, and certain medications can influence the balance of bacteria in your gut. By taking steps to nurture and protect your gut health – such as maintaining a diverse, nutrient-rich diet, taking probiotics, managing stress, and avoiding unnecessary antibiotics – you can help reduce the severity and frequency of allergic reactions.
At Annex Naturopathic Clinic, we understand the role played by gut health in managing allergies. As part of our holistic approach to treating allergies, gut health is always a key consideration, and strategies to support gut health are integral to our personalized treatment plans.
Choosing Annex
When dealing with allergies, choosing the right healthcare partner is of the utmost importance. At Annex Naturopathic Clinic, we offer a comprehensive approach that goes beyond simply treating symptoms. We delve into understanding the root cause of your allergies, taking into account all factors contributing to your health.
Our comprehensive approach is holistic, considering every aspect of your lifestyle, from diet and sleep habits to stress levels and environmental factors. We provide personalized treatment plans that incorporate identifying triggers, nutritional counseling, detoxification, probiotic therapy, acupuncture, and various other methods tailored to your unique needs.
Our goal is to help our patients achieve long-term relief from allergies and an overall improvement in wellbeing. By partnering with us, you're choosing a team dedicated to empowering you with knowledge, tools, and strategies to manage your allergies effectively and enhance your health. Choose Annex Naturopathic Clinic, and experience the difference that a naturopathic approach can make in your allergy management and overall wellbeing.
Sources:
"Chronic Conditions". Government of Canada. 2017. ISSN 1920-9118
"Research Related to the Prevalence of Food Allergies and Intolerances". Government of Canada. 2020.
Mayo Clinic staff. "Allergies." Mayo Clinic. N.D.
Johns Hopkins Medicine staff. "Allergies and The Immune System." Johns Hopkins Medicine. N.D.
Canada Government staff. "Prevalence of allergies among adults: Canada, 2017." Government of Canada. 2017.
MedlinePlus staff. "Allergy test – Skin." Medline Plus. N.D.
Dunstan RH, Sparkes DL, Macdonald MM, et al. "The role of detoxification in the management of patients with chronic, treatment-resistant illness." Journal of the Australasian College of Nutritional & Environmental Medicine. 2011. 30(3):5-9.
Yan F, Polk DB. "Probiotics and immune health." Current opinion in gastroenterology. 2011. 27(6):496–501.
Brinkhaus B, Witt CM, Jena S, et al. "Acupuncture in the treatment of allergy: a randomized controlled trial." Journal of Alternative and Complementary Medicine. 2013. 19(5): 381-386.
Middleton E, Kandaswami C, Theoharides TC. "The effects of plant flavonoids on mammalian cells: implications for inflammation, heart disease, and cancer." Pharmacological Reviews. 2000. 52(4):673-751.
Litonjua AA, Weiss ST. "Is vitamin D deficiency to blame for the asthma epidemic?" Journal of Allergy and Clinical Immunology. 2007. 120(5):1031–1035.
Yan F, Polk DB. "Probiotics and immune health." Current opinion in gastroenterology. 2011; 27(6):496–501.
Dean ME. "Naturopathic treatment of respiratory conditions." Alternative and Complementary Therapies. 2019. 25(6):324–329.