Most people are aware that they should supplement with vitamin D.
Few people are actually taking the appropriate dose to correct for vitamin deficiency or attain optimal levels.
Here are the facts about vitamin D.
What is Vitamin D?
Vitamin D is very different from other nutrients because unlike other vitamins, it is NOT naturally occurring in most of the foods we eat.
Very small amounts can be found in fish, beef liver, egg yolks and fortified foods.
Alternatively, humans (and other mammals) require the sun's UVB radiation to synthesize Vitamin D in the the skin.
Here's how UVB radiation from the sun to makes contact with our skin and  produce vitamin D:
We have ample amounts of the vitamin D precursor "7-dehydro-cholesterol" circulating in our blood stream – and it is specifically concentrated within our skin.
When UVB radiation hits our skin, it converts the "7-dehydro-cholesterol" to "Cholecalciferol" aka Vitamin D3.
Factors that influence Vitamin D conversion via the sun.
Skin colour: it takes about 20 minutes to convert 10 000 of vitamin D in someone with light skin, and up to 120 minutes in someone with dark skin.
How high the sun is in the sky: the shadow your body casts must be shorter in length than your height in order for synthesis to occur.
Latitude and season: building off the point above, at certain latitudes during certain seasons, the sun is never high enough in the sky to be able to convert vitamin D in your skin. For example, in Toronto, Canada, at a latitude of 43 degree North, there is no vitamin D conversion from November through February.
When we take vitamin D supplements, we are orally ingesting "cholecalciferol" or "Vitamin D3" and thus we no longer require the sun's help for conversion.
However, the "cholecalciferol" is not the end point for vitamin D as there are a few more steps to get to the active form vitamin D.
Conversion of Cholecalciferol to 25-Hydroxy-Vitamin D
The Cholecalciferol (Vitamin D3) travels to the liver and is converted to "Calcidiol" (aka 25-Hydroxy-Vitamin D.
25-Hydroxy-Vitamin D is the component in our blood that is used as a marker for Vitamin D status.
Conversion of 25-Hydroxy-Vitamin D to Calcitriol
The calcidiol, or 25-Hydroxy-Vitamin D, is like a blank piece of paper and must be converted by the kidneys and other tissues to the active form "calcitriol".
It is is this form of vitamin D that exerts different effects on the body – acting more like a hormone than a vitamin in the way that it interacts with different receptors.
Actions of Calcitriol- the biologically active form of Vitamin D
Vitamin D plays an essential role in calcium utilization and metabolism of calcium and therefore is important in the maintenance of healthy bones.
As more research emerges, there are many "non-classical" actions vitamin D exerts on the body including:
Modulation of immune function.
Regulation of cell proliferation and differentiation.
Control of other hormonal systems
Therefore, it is not surprising that Vitamin D deficiency is associated with:
Immunological diseases (infections, autoimmune diseases like multiple sclerosis and type 1 diabetes).
Cancer and increased mortality.
Cardiovascular and metabolic diseases.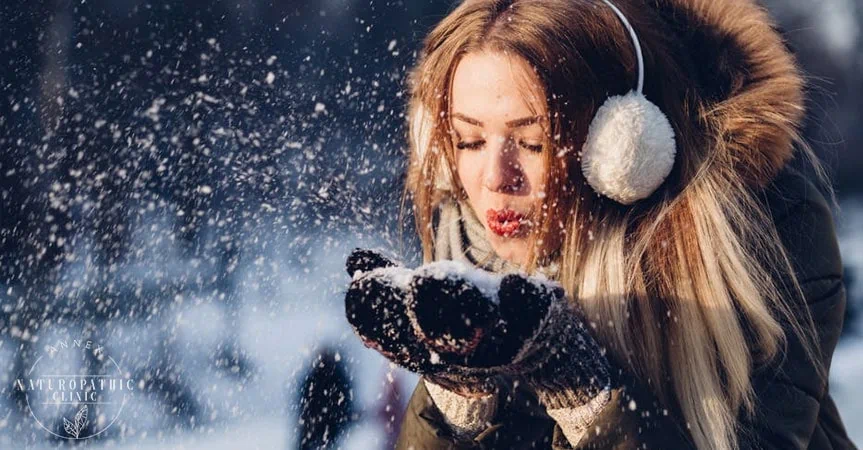 Importance of Testing for Vitamin D Status
Health Canada recommends a daily intake of  400 IU for infants, 600 IU for children and adults, and 800 IU for adults over 70.
Supplementation at these amounts will not correct for deficiency, let alone maintain adequate status during the winter months.
Implementation of high dose vitamin D may be required to achieve optimal levels to improve overall health.
It is important to assess Vitamin D status by running blood work that includes 25-Hydroxy-Vitamin D prior to implementing high dose supplementation.
This test is not covered by OHIP, nor is it routinely run by MDs.
Naturopathic doctors routinely run serum Vitamin D in order to safely prescribe high doses (often up to 10 000 IU daily)  in those individuals who are deficient.
What should you do?
Most people can safely supplement with up to 4000 IU daily.
However, to achieve optimal levels and ensure safety it is important have a thorough assessment done, including testing for vitamin D.
Seeking guidance from a local naturopath is an effective option.