Chronic stress is detrimental to health. Our modern lifestyle is fast paced and dynamic. It can be hard for our bodies to keep up.
Stress is one of the root causes of many health concerns. The naturopathic doctors at Annex Naturopathic Clinic assess their patient's stress and make connections to how it may be affecting other areas of their health.
Stress Response – Stage 1
Let's begin by understanding the stress response.
First we must acknowledge that the human body and its physiology has not changed significantly from that of our ancestors 50 000 years ago. However, the environment that humans live today is drastically different from hunter-gatherers.
To ensure the survival of our species, upon encountering a threat- let's say a bear- our "fight or flight" response creates a hormone cascade- including adrenaline- that would enable out body to fight the bear or run away as quickly as possible.
This initial response is called the "alarm" stage.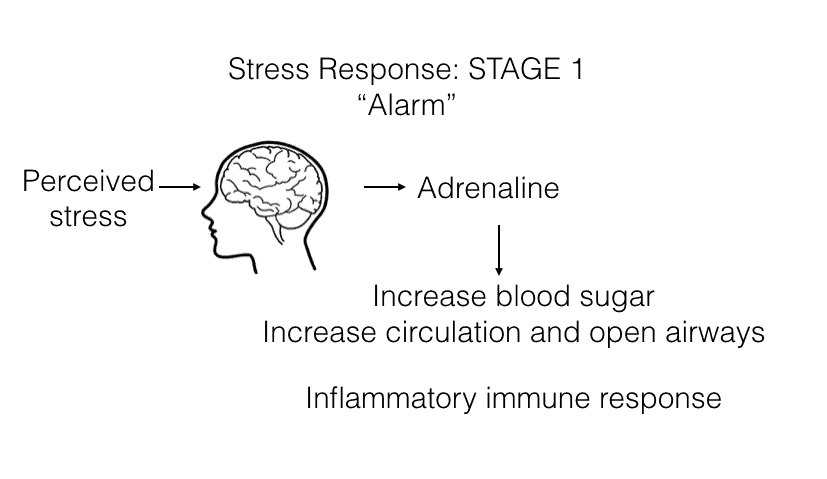 Stress Response – Stage 2
The second stage of the stress response is the "resistance" phase.
The body responds to the inflammatory environment created by the "alarm" stage . At this point, the brain signals to the adrenal glands to increase the production and release of cortisol. Cortisol, a hormone with anti-inflammatory properties (amongst many other actions), acts to quiet the immune response.
Once a certain amount of cortisol is reached in the blood stream, the brain stops singling the adrenal glands to respond, and cortisol production is normalized.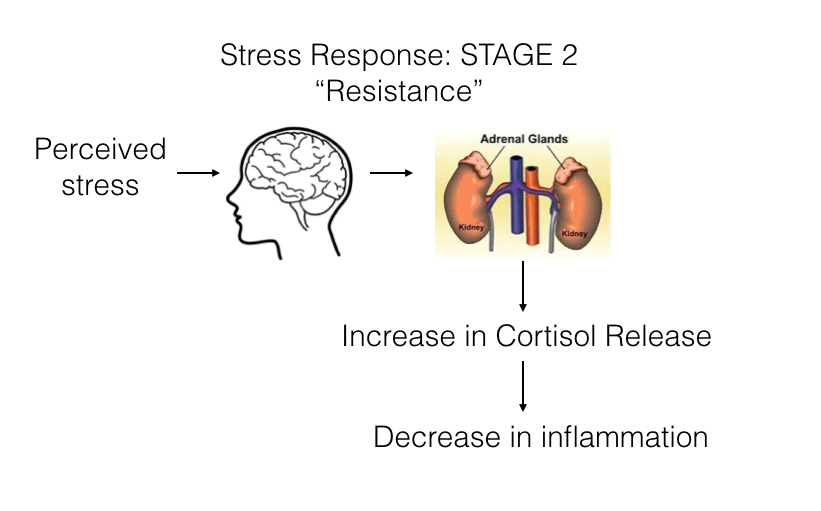 Stress Response – The Problem
The stress response outlined above is protective and beneficial if activated sporadically.
The problem that we encounter is modern society is that our stress response doesn't know the difference between encountering a bear and being in a high stress work environment.
Deadlines at work, traffic, finances, relationships, overextending ourselves socially,  and information overload via technology are repeated and chronic stressors that leave the stress hormone cascades turned on and levels of cortisol and adrenaline higher than appropriate.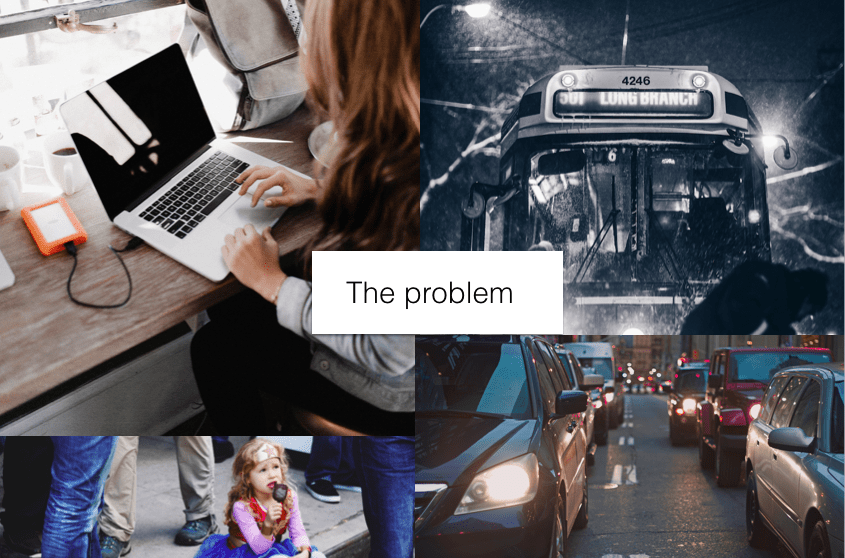 Our bodies are only meant to see surges in these hormones in fleeting glances.
When we are exposed to repeated stressors, too close together our hormones become out of balance (notably, chronically elevated cortisol) and negative health outcomes ensue including altered circadian rhythm, elevated blood sugar, gastrointestinal concerns and altered immune response.
---