When it comes to managing health conditions like Irritable Bowel Syndrome (IBS), an integrative approach like naturopathy can be highly beneficial.
Naturopathic medicine focuses on harnessing the healing power of the body with the use of natural therapies and treatments, making it a potent option for individuals dealing with IBS.
This chronic condition can significantly impact an individual's quality of life, and understanding it is the first key step towards managing it effectively. In the quest for relief from IBS symptoms, we often find that a multidimensional approach, which includes understanding the condition and exploring various treatment options, offers the most comprehensive solution.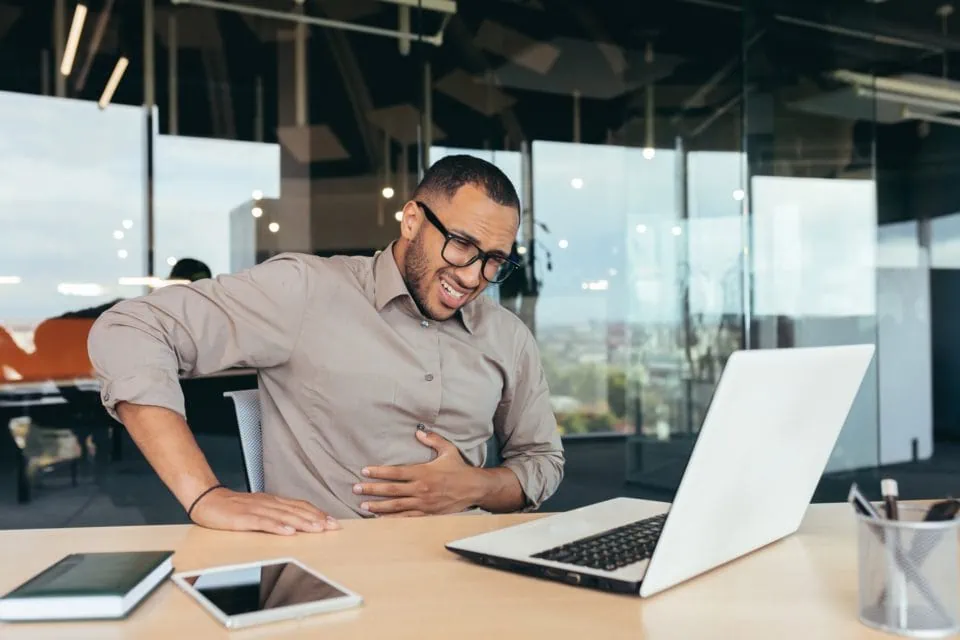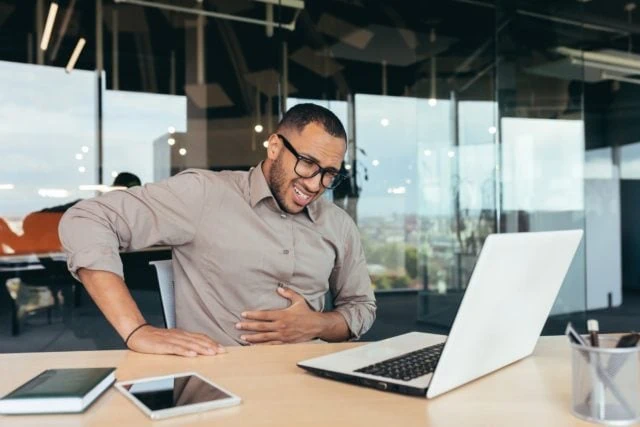 Irritable Bowel Syndrome (IBS)
Irritable Bowel Syndrome (IBS) is a common gastrointestinal disorder characterized by recurrent abdominal pain and altered bowel habits in the absence of specific and unique organic pathology. Despite being a functional disorder, meaning there's no identifiable anatomical cause, it's a condition that can significantly interfere with a person's daily life.
Both Irritable Bowel Syndrome (IBS) and Small Intestinal Bacterial Overgrowth (SIBO) share similar symptoms such as bloating, pain, diarrhea, constipation, and gas, which can make them challenging to distinguish clinically. However, what sets IBS apart from conditions like SIBO is that the latter typically involves an abnormal increase in bacteria in the small intestine, which can be tested and treated more definitively through targeted antibiotics and dietary changes. Conversely, IBS is more elusive, with no clear cause and varying symptoms from person to person. Nonetheless, despite these differences, a comprehensive treatment plan can effectively manage both conditions, improving patients' quality of life.
While there is currently no known cure for IBS, the condition can be effectively managed with the right treatment plan. This entails multiple approaches, including dietary changes, stress management, lifestyle changes, and the use of medications or supplements to ease symptoms. The objective of treatment is not necessarily to eradicate the condition but to manage symptoms and improve the quality of life of the patient. Naturopathic medicine can play a significant role in reaching these treatment goals.
Symptoms of Irritable Bowel Syndrome (IBS)
Navigating the landscape of Irritable Bowel Syndrome (IBS) can be complex due to its varied symptomatology. The symptoms a patient experiences can range from mildly uncomfortable to severely debilitating, affecting their day-to-day life significantly.
Individuals with IBS may experience a variety of symptoms, including but not limited to:
Abdominal pain or cramping that is often relieved by passing a bowel movement
Changes in bowel habits – diarrhea (IBS-D), constipation (IBS-C), or both (IBS-M)
Bloating and excess gas
Increased mucus in the stool
A feeling that not all stool has passed (incomplete evacuation)
The subtypes of IBS—IBS-C (constipation-predominant), IBS-D (diarrhea-predominant), and IBS-M (mixed)—are determined by the individual's most common stool consistency. Understanding these terms and the differences between them allows practitioners to tailor treatment to the patient's specific needs.
When it comes to management of these symptoms, it's important to note that navigating IBS requires a patient-centred approach. Effective and permanent relief from IBS symptoms can often be achieved by integrating a tailored natural treatment plan with conventional medical treatments.
The Role Of Naturopathy With Regards to IBS
Naturopathy plays a crucial role in managing and treating IBS symptoms and improving patients' quality of life. It operates on the principle of treating the whole person, not just the disease, focusing on the root causes of the illness as opposed to just addressing the symptoms.
In terms of IBS, naturopathic medicine aims to identify and alleviate triggers, balance gut flora, and optimize digestive function. This can involve a range of treatment strategies including dietary changes, stress management techniques, and possibly supplementation with herbs and nutrients that support gut health.
So how can naturopathy help your IBS symptoms? By providing personalized, holistic treatment. Naturopathic doctors take into account your health history, lifestyle, stress levels, and diet to devise a comprehensive treatment plan. The goal isn't just to alleviate symptoms of IBS but to improve general well being and prevent future health issues.
It's essential to recognize that naturopathy doesn't act as a replacement for conventional medicine, but rather complements it. Using both in conjunction allows for a more comprehensive approach to managing IBS, looking at the condition from multiple angles and using the strengths of each discipline to offer the best patient outcomes. Treating IBS holistically takes into account factors such as stress, diet, and lifestyle, which are often key contributors to IBS symptoms.
Speak to a Naturopathic Doctor about managing your IBS symptoms
Working With Your Healthcare Provider
Navigating the path to optimal health with IBS often involves a team of healthcare providers, including your family doctor and a naturopathic doctor. Your family doctor typically plays a key role in diagnosing IBS, which can often be based on symptoms, medical history, and a physical examination. They may also suggest initial treatments or medications to manage symptoms.
The role of a naturopathic doctor, in this context, is to provide solutions that are more comprehensive than your GP can offer. They work closely with you to ensure that all aspects of your health and lifestyle are considered, creating a more holistic and effective care strategy.
The benefits of this dual approach are far-reaching. A naturopathic doctor can add to the existing treatment plan by incorporating natural products, dietary adjustments, and lifestyle modifications, thus addressing the root cause of symptoms and promoting the body's self-healing process. This collaboration allows for a well-rounded, comprehensive, long-term treatment approach that aims not only for symptom control but also for improved overall health and wellbeing.
Customized Treatment Plans for IBS at Annex Naturopathic Clinic
At Annex Naturopathic Clinic, we understand that IBS is a unique experience for every individual. Consequently, the treatment approach needs to be tailored not just to the disorder, but to the patient as well. A personalized treatment strategy takes into consideration your specific symptoms, lifestyle, medical history, and health goals. In the upcoming sections, we will delve into how we gather this information through a detailed case history, how we utilize functional diagnostic testing to reinforce our understanding, the variety of treatment methods we might employ, and the overall aims of our therapy.
Your Case History
Your case history plays an integral role in piecing together the puzzle that is IBS. From the onset of symptoms and their progression over time, to past medical history, family history, diet, lifestyle, stress levels, and mental health status – every detail helps in building a comprehensive understanding of your unique condition.
At Annex Naturopathic Clinic, your naturopathic doctor pays careful attention to your case history. This includes a deep dive into your health journey to identify potential triggers and patterns that could be contributing to your IBS symptoms. All these elements collectively allow for a more precise diagnosis and help formulate a truly personalized, effective treatment plan.
The aim is not to just manage symptoms in isolation, but to treat the person as a whole, considering all aspects of their health. This in-depth examination of your personal health story is an invaluable tool that guides the naturopathic doctor in shaping a targeted, holistic plan to manage your IBS and improve your overall well-being.
Functional Diagnostic Testing
Functional diagnostic testing is an important complementary tool in the process of creating a customized IBS treatment plan. It involves the use of specialized tests to evaluate the functioning of different physiological systems in the body, including the digestive system, in relation to IBS.
At Annex Naturopathic Clinic, your naturopathic doctor might use a combination of different functional tests. These tests may include comprehensive stool analysis to check for imbalances in the gut flora, food sensitivity testing to identify potential dietary triggers, and breath tests to rule out conditions like Small Intestinal Bacterial Overgrowth (SIBO) that can mimic IBS symptoms.
The information gathered from these tests, in conjunction with your detailed case history, provides a more nuanced understanding of your individual condition. It assists in uncovering the underlying dysfunctions contributing to your IBS symptoms, guiding the naturopathic doctor to devise a tailored treatment strategy that addresses these root causes. This approach often leads to more sustainable improvement and a better quality of life for patients with IBS.
Methods
In treating IBS, Annex Naturopathic Clinic employs an array of methods, each tailored to the unique needs of the individual:
Dietary Modifications: Changes to the diet can often bring significant symptom relief. This can involve identifying and eliminating food triggers, increasing fibre intake, or following specific dietary protocols like the low FODMAP diet.
Stress Management Techniques: Given the strong link between stress and IBS, techniques such as meditation, guided relaxation, mindfulness practices, or even counselling can be beneficial in managing symptoms.
Herbal Medicines: Various herbs have been found effective in easing IBS symptoms. For example, peppermint oil can reduce abdominal pain, and slippery elm may help with both constipation and diarrhea.
Nutritional Supplements: Certain supplements, like probiotics, can help balance gut flora and improve overall gut health, which is often beneficial for people with IBS.
Lifestyle Changes: Regular exercise and adequate sleep can have a positive impact on IBS symptoms.
Acupuncture: This traditional Chinese medicine technique can help manage pain and improve digestive function.
The method or combination of methods chosen will always be based on the individual's specific symptoms, lifestyle, and overall health. The goal is to not only relieve symptoms but also to address the root cause of the discomfort and prevent
Goals of Therapy
The ultimate goal of therapy at Annex Naturopathic Clinic is to improve your quality of life by managing your IBS symptoms effectively and sustainably. While it's important to remember that IBS is a chronic condition with no definitive cure, with the right treatment plan, its symptoms can be managed to a point where they have minimal impact on your daily life.
The primary objectives of your personalized IBS treatment plan will be to provide symptom relief, identify and manage triggers, and improve your overall gut health. This will involve addressing dietary factors, implementing effective stress management techniques, and making lifestyle modifications where necessary.
Moreover, the therapy aims to empower you with the knowledge and tools necessary to take control of your health. Your naturopathic doctor will provide education about your condition, its triggers, and how various aspects of your lifestyle, diet and mental health can impact IBS.
Ultimately, the goal is to improve your long-term wellbeing and prevent the recurrence of severe IBS symptoms. Our team at Annex Naturopathic Clinic is committed to supporting you throughout this journey, providing the comprehensive care you need to live a healthier, more comfortable life despite IBS.
Speak with a Naturopath Regarding IBS Treatment Options
Get a FREE consultation from one of our experienced naturopathic doctors to learn how we can help. Book your appointment today!
Book Your Appointment Now
Sources: