When dealing with Gastroesophageal Reflux Disease (GERD) and acid reflux, one may want to consider exploring naturopathic treatments as they offer a holistic approach towards managing such health conditions.
Naturopathic treatments for GERD encompass a variety of interventions ranging from dietary and lifestyle changes, to stress management and supplementation, all aimed at enhancing the body's innate healing capabilities.
The purpose of this article is to delve into the intricacies of GERD, its conventional treatments, and how natural alternatives can provide relief.
By understanding your condition better and gaining insight into available natural treatment options, you'll be better equipped to navigate your health journey. Read on for a comprehensive guide on naturopathic treatments for GERD.
What You Will Learn in This Page:
You will learn how to get relief from GERD naturally, and how naturopaths at Annex Naturopathic Clinic, offer a variety of natural treatments to heal GERD permanently.
Understand GERD and Acid Reflux
Conventional Treatments vs Natural Treatments
Working With a Naturopath to Treat and Heal GERD
Understanding GERD
Gastroesophageal Reflux Disease (GERD) is a chronic disorder where stomach acids reflux into the esophagus, leading to a range of uncomfortable symptoms. GERD and acid reflux are closely related. In fact, acid reflux, or the backward flow of stomach acid into the esophagus, is the hallmark sign of GERD.
Understanding the prevalence of GERD is important to comprehend the impact of this troubling condition. GERD is significantly prevalent in Western countries, affecting an estimated 10% to 20% of the population. This translates to approximately 3.4 – 6.8 million Canadians who live with this condition.
The symptoms of GERD can vary but often include heartburn, regurgitation of food or sour liquid, difficulty swallowing, coughing, and chest pain. Factors contributing to GERD can range from obesity, pregnancy, smoking, certain foods and beverages, as well as certain medications.
Did you know that many patients recall experiencing symptoms of GERD for more than 10 years before receiving a diagnosis? Additionally, untreated GERD carries not only a significant health burden but also an economic one.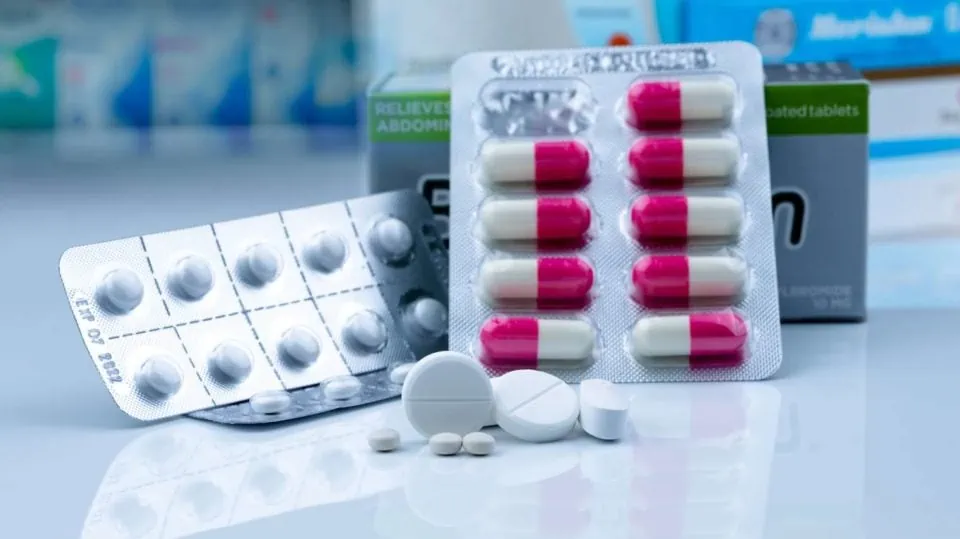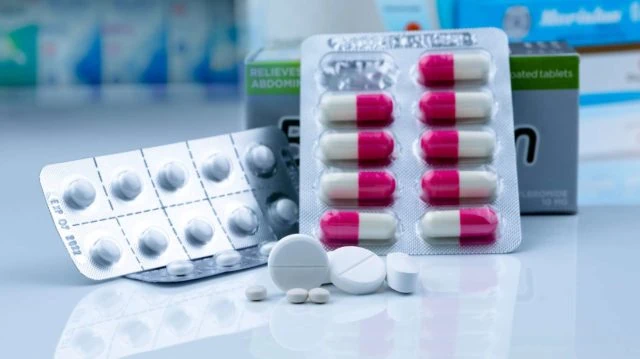 Conventional Treatment and Risks
Typically, the conventional route of treating GERD involves prescribing medication designed to reduce stomach acid. Proton Pump Inhibitors (PPIs), such as omeprazole and lansoprazole, are commonly used for this purpose. These drugs work by blocking the enzyme in the wall of the stomach that produces acid.
While medication like PPIs can provide temporary relief from the symptoms of GERD, they are not without potential risks and side effects. Long-term use of these medications can result in nutrient deficiencies, such as vitamin B12 and magnesium, increased risk of bone fractures, kidney disease, and even gastric cancer in some cases. Moreover, PPIs do not address the root cause of GERD and, in fact, by reducing stomach acid, they may exacerbate the problem over the long term as stomach acid plays a crucial role in overall digestion and gut health. It is this growing concern over the adverse effects of conventional GERD medication that leads many to seek natural and holistic treatment options.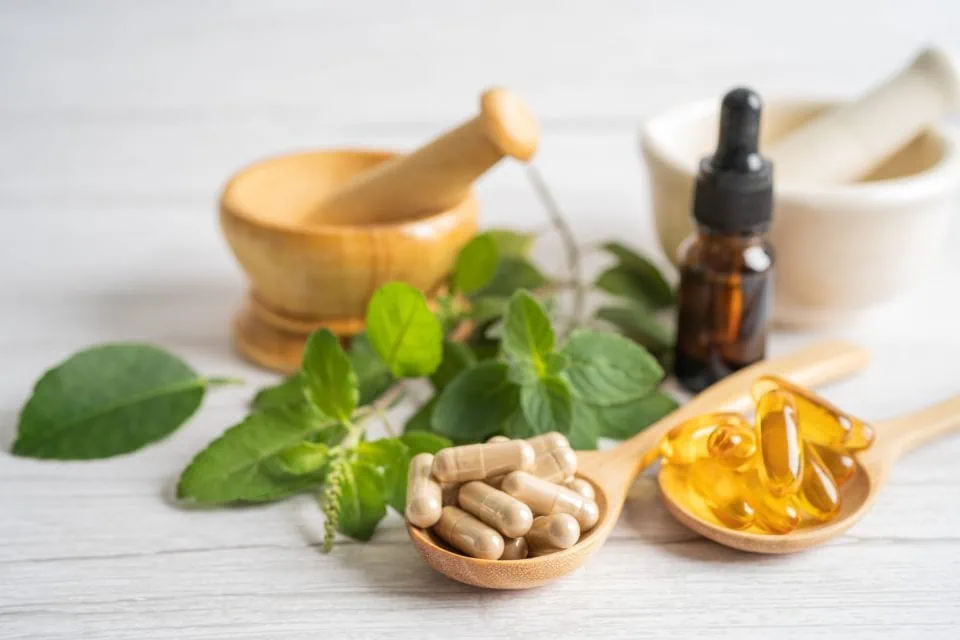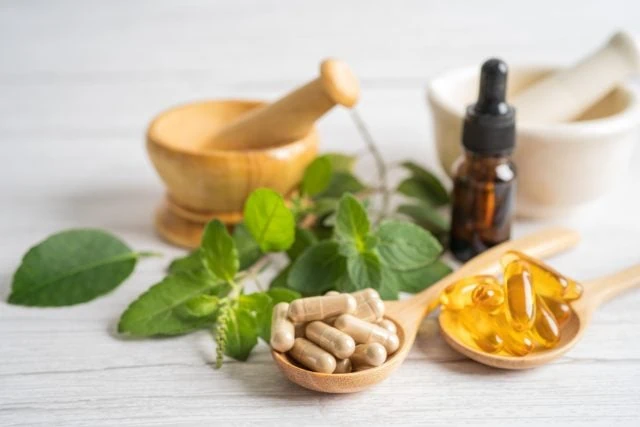 Natural Treatments for GERD
When it comes to managing GERD, we can harness the power of natural interventions that not only alleviate symptoms but also tackle the root causes of the problem. The emphasis on lifestyle changes, stress management, and an anti-inflammatory diet proves significant in healing GERD naturally. In the sections that follow, we will delve deeper into these practices, as well as highlight beneficial dietary choices, lifestyle modifications, and the efficiency of natural supplements for GERD relief.
Diet and GERD
Diet is a crucial part of the natural approach to managing GERD. An anti-inflammatory diet can help soothe the digestive system and reduce symptoms of GERD. This involves incorporating a variety of nutrient-rich, fresh, and unprocessed foods into your meals.
A good rule of thumb to follow is to avoid foods that exacerbate acid reflux. Common culprits include spicy foods, citrus fruits, tomatoes, chocolate, mint, garlic, onions, and caffeinated or carbonated beverages. On the other hand, foods that are beneficial when managing GERD include lean proteins, whole grains, green leafy vegetables, root vegetables, and healthy fats from sources like avocados and nuts.
Customizing your diet based on your individual food sensitivities can also be helpful. Some people with GERD might be more sensitive to certain foods than others. Therefore, keeping a food diary to track which foods aggravate your symptoms can be a useful tool in managing GERD naturally.
Lifestyle Modifications for GERD Management
Maintaining a healthy lifestyle is key in managing GERD naturally. Start by maintaining a healthy weight, as excess weight can put pressure on your abdomen and push up your stomach, causing acid to back up into your esophagus.
Meal sizes and timing also play a critical role. Avoid large meals, especially before bedtime, as they can cause or worsen GERD symptoms. Smaller, more frequent meals allow your stomach to digest food more adequately, thereby reducing the risk of reflux. Keep your meals relaxed and unhurried; eating slowly can help reduce the risk of overeating and allows better digestion.
Lastly, consider your habits around smoking and alcohol. Both can relax the Lower Esophageal Sphincter (LES), the muscle at the junction of the esophagus and stomach. This relaxation can lead to stomach acid flowing back into the esophagus, causing symptoms of GERD. Cutting down, or better, completely quitting smoking and moderating alcohol intake can improve GERD symptoms significantly.
Stress Management and GERD
Stress has a significant influence on GERD. It can heighten sensitivity to acid in the esophagus, exacerbating GERD symptoms. Furthermore, stress often leads to behaviors such as overeating or eating unhealthful foods, which can contribute to GERD.
Managing stress is therefore a critical part of treating GERD naturally. There are many practical ways to reduce stress in your life. Mind-body practices such as yoga, deep breathing exercises, and mindfulness meditation can help you reduce stress levels significantly. Regular physical activity also has stress-reducing benefits.
Ensuring sufficient sleep is another crucial aspect of stress management. Lack of adequate sleep can exacerbate GERD symptoms and further elevate stress levels. Therefore, establishing a regular sleep schedule and creating a sleep-friendly environment can contribute to better stress management and improved GERD symptoms.
Natural Supplements for GERD Relief
Alongside dietary and lifestyle changes, natural supplements can also play a pivotal role in relieving symptoms of GERD. These can help soothe the digestive system, reduce inflammation, and restore the body's natural balance.
Melatonin, commonly known as the sleep hormone, has been studied as a supplement for GERD and has shown promise in some studies. How much and when to take it should be discussed with your naturopathic doctor.
Probiotics can also be beneficial as they support gut health and normal digestion. They can help restore a healthy balance of bacteria in the gut, facilitating better digestion and potentially reducing GERD symptoms. What type of probiotic, how much and when to take them (and for how long) should be guided by your naturopathic doctor.
Botanical medicines, like slippery elm and chamomile, have a long history of being used to soothe the digestive tract and are often used for heartburn and GERD.
However, it's important to remember that supplementation should be personalized. Everyone's body is different, and what works for one person might not work for another. The correct dosage, timing, and combination of supplements can vary based on the individual, making it advisable to seek the guidance of a naturopathic doctor to ensure a safe and effective approach.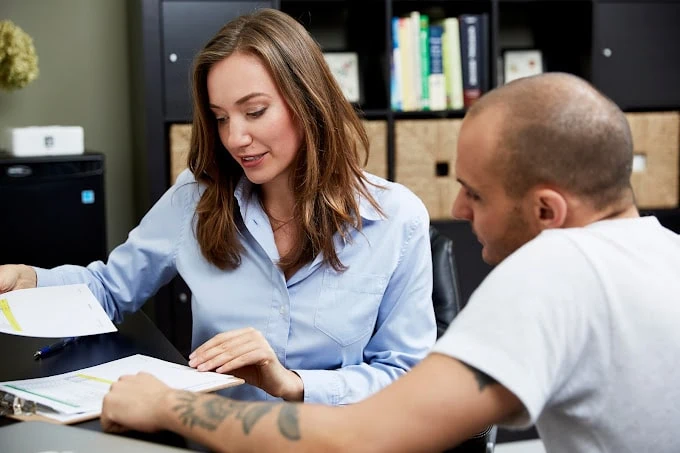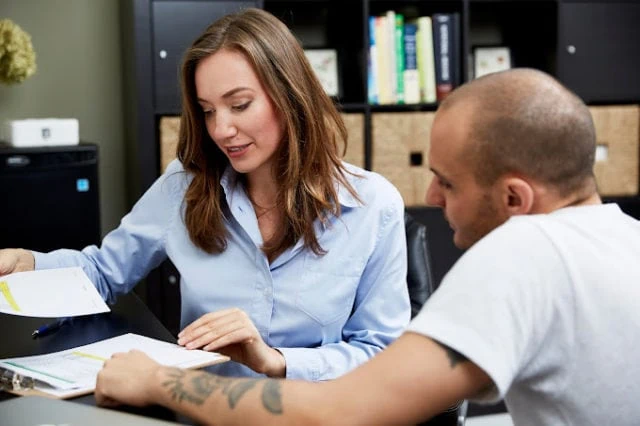 Working with a Naturopathic Doctor for GERD
Seeking the help of a naturopathic doctor can be a game-changer in your journey towards managing GERD naturally. Naturopathic doctors not only focus on relieving symptoms but also aim to treat the underlying causes of GERD. This includes addressing aspects like stomach acid production, esophageal health, the tone of the Lower Esophageal Sphincter (LES), and nutrient deficiencies. In the following subsections, we will delve into each of these aspects in detail.
Slowly Increasing Stomach Acid Production
Contrary to popular belief, GERD is often a result of insufficient stomach acid, not excess. When there isn't enough stomach acid, digestion is slowed and food begins to ferment, creating pressure and pushing the stomach contents upwards into the esophagus. Therefore, slowly increasing stomach acid is an important step in addressing the root cause of GERD.
Incorporating certain dietary changes and mild remedies can aid in boosting stomach acid production. For instance, adding foods rich in zinc, B vitamins, and magnesium to your diet can help, as these nutrients are essential for stomach acid production. Drinking ginger tea or taking apple cider vinegar before meals can also stimulate digestion and acid production.
In some cases, a naturopathic doctor may recommend Hydrochloric Acid (HCL) supplements and digestive enzymes. HCL supplements can enhance stomach acid production, while digestive enzymes aid in breaking down food more effectively, reducing the chance of reflux. However, these should be taken under the supervision of a healthcare professional like a naturopathic doctor to ensure safety and efficacy.
Soothing the Esophagus
In addition to enhancing stomach acid production, soothing the esophagus is a vital part of the treatment process. Continuous exposure to stomach acid can cause inflammation and damage to the esophageal lining, leading to discomfort and pain.
Natural remedies such as marshmallow root and deglycyrrhizinated licorice (DGL) are highly effective in soothing the esophagus. Marshmallow root forms a protective lining on the mucous membranes, reducing local irritation and inflammation. On the other hand, DGL helps stimulate the body's natural defense mechanisms that prevent ulcers, reduces gastric inflammation, and promotes healing.
These therapies can provide immediate relief from discomfort and promote long-term healing of the esophageal lining. However, they are most effective when used as part of an overall treatment plan that addresses the root cause of GERD. As always, it's essential to consult with a healthcare professional before starting any new supplement regimen.
Strengthening LES Tone
An integral part of managing GERD is strengthening the tone of the Lower Esophageal Sphincter (LES). LES is a bundle of muscles at the low end of the esophagus, where it meets the stomach. When the LES is weak or relaxed when it shouldn't be, stomach acid can flow back into the esophagus, causing GERD symptoms.
There is evidence to suggest that acupuncture can effectively strengthen the LES tone. Acupuncture therapy has been shown to reduce reflux and heartburn symptoms by regulating the functions of the digestive system, including improving LES muscle function.
Additionally, certain lifestyle changes like losing weight, quitting smoking, eating smaller meals, and avoiding specific trigger foods and drinks, can help strengthen LES tone. Potential aids include formulations with herbs like D-limonene, a natural compound found in citrus fruits, which has been shown to improve esophageal and LES symptoms in some patients.
Correcting Nutrient Deficiencies
Addressing nutrient deficiencies is a critical aspect of treating GERD naturally. Certain nutrients are essential for maintaining the integrity of the digestive system and its functionalities.
Zinc and Vitamin B12 are particularly important in this regard. Zinc is known for its role in safeguarding the gastrointestinal lining, and it helps in healing any existing damage. Moreover, it aids in the proper closure of the LES, preventing the backflow of stomach acids into the esophagus.
Vitamin B12, on the other hand, is essential for nerve health. It helps to maintain a healthy LES by ensuring the proper functioning of the nerves that control its opening and closing.
Working with a naturopathic doctor can help identify any nutrient deficiencies you might have, and they can provide appropriate supplementation recommendations tailored to your body's unique needs.
Foundations of Health and Prevention
Prevention is a cornerstone of naturopathic treatment. By focusing on the foundations of health, we can not only manage current GERD symptoms but also prevent future episodes.
Rest, stress management, a well-balanced diet, and regular physical activity are key aspects of a healthy lifestyle that can significantly impact GERD management. Ensuring adequate rest supports overall health and recovery, while stress management strategies help maintain a calm and balanced gut-brain relationship, essential for optimal digestion.
Diet plays a central role too. By avoiding trigger foods and incorporating nourishing and easy-to-digest foods, the digestive system gets a chance to heal. Regular physical activity, on the other hand, can help maintain a healthy weight, a key factor in managing GERD.
Certain lifestyle changes, like quitting smoking and moderating alcohol consumption, can also help. Both smoking and alcohol can relax the LES, leading to an increased risk of acid reflux.
To reiterate, prevention is the key. By making these lifestyle changes and addressing the foundations of health, we set ourselves on a path of long-term health and wellness, far beyond simply treating GERD.
Get Natural Relief of GERD at Annex Naturopathic Clinic
Take control of your health and start your journey to treat GERD naturally. Our team of experienced naturopathic doctors at Annex Naturopathic Clinic is dedicated to providing personalized treatment plans that address the root cause of your condition. We guide you through dietary changes, suggest suitable natural supplements, and provide lifestyle counselling that is tailored to you. Our mission is to help you live a healthier, symptom-free life.
Get in touch with us today, and let's work together towards your optimal health.