💡 Please Note
We do not provide intravenous glutathione or glutathione injections at Annex Naturopathic Clinic, but we do offer nebulized (inhaled) glutathione treatments and individualized dietary and nutritional supplementation guidance to support glutathione synthesis.
Glutathione is an essential molecule produced by your body. It acts as a powerful antioxidant and it's involved in different bodily functions like the immune system and tissue repair. But what are the actual benefits of glutathione?
This compound has been the subject of intense study in the scientific community. We'll take a deep dive to find out what exactly is glutathione, and what its true, proven benefits actually are. We'll also discuss if boosting your glutathione levels is worth it and how to do it, as well as the side effects and risks attributed to glutathione supplementation. Read on to find out more.
What is Glutathione?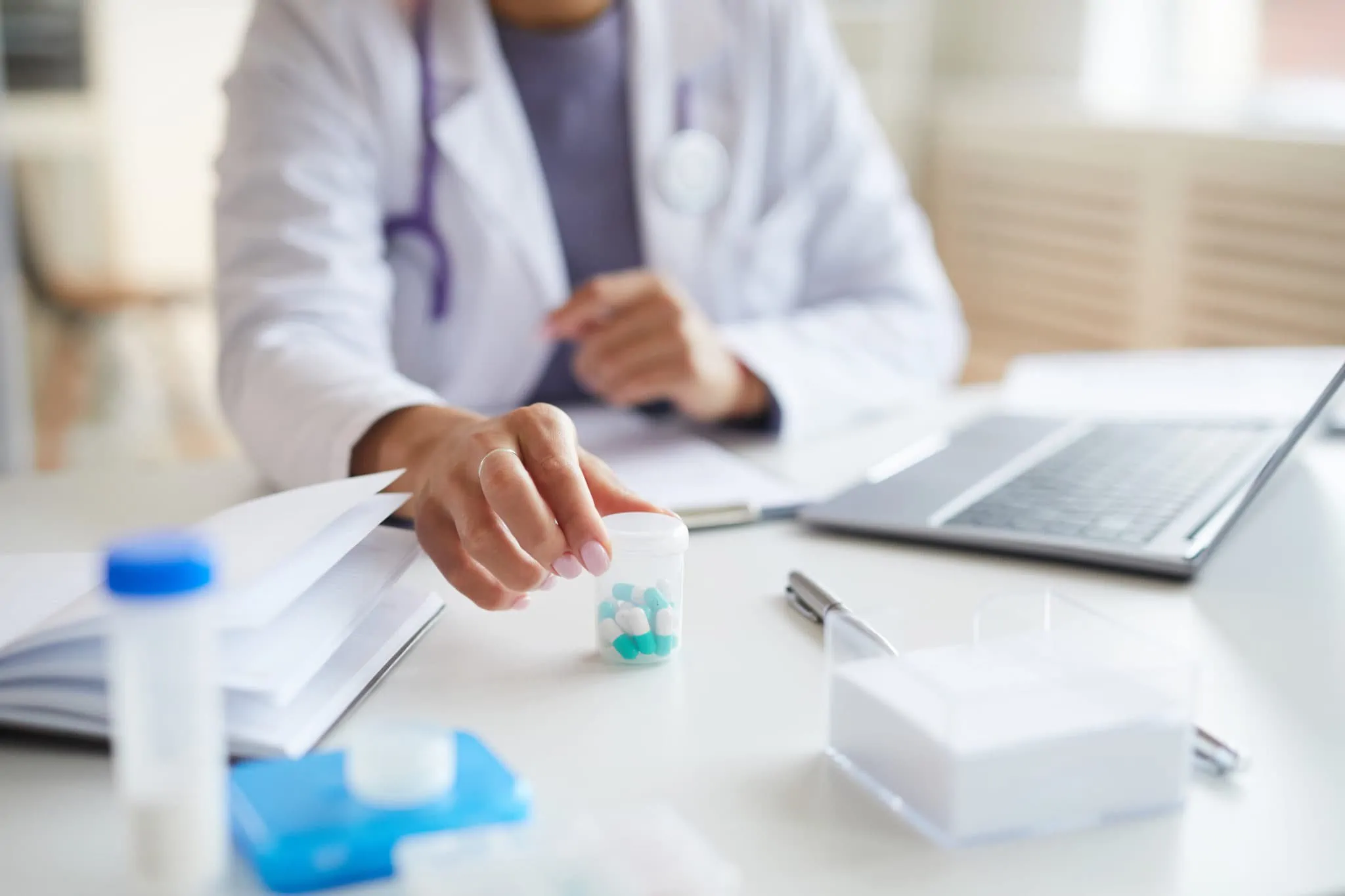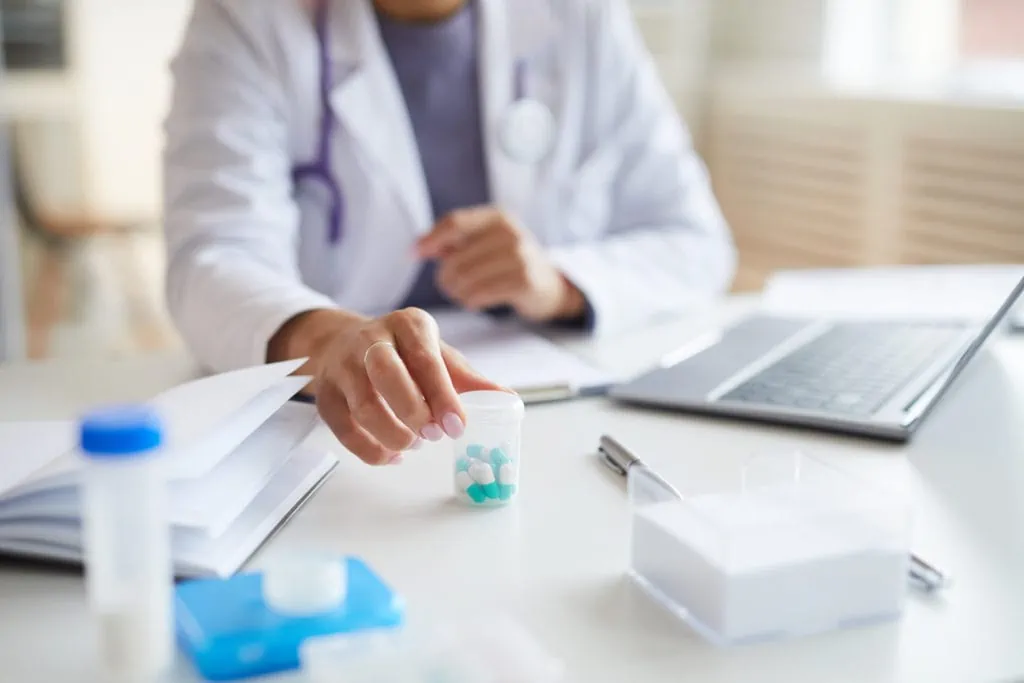 Glutathione is essential to almost all living beings, from bacteria to humans. It's made out of 3 non-essential amino acids, namely cysteine, glycine, and glutamic acid. These amino acids function as building blocks for proteins. As a bonus, glutamic acid transforms into glutamate which helps transfer information in the nervous system.
Glutathione is produced in almost every cell in your body and can be found in two forms: reduced and oxidized. The balance between these two forms is what determines if your cells are protected from oxidative stress. Studies of Glutathione show that a healthy cell should have over 100 times more reduced glutathione than its oxidized form.
As the most famous natural antioxidant, glutathione certainly has an impressive list of roles in the well-being of the human body:
Pulls the reins on cell multiplication and cell death
Gets rid of mercury from cells
Helps the regeneration of vitamins E and C
Acts as a detoxifying agent
Helps with the metabolism of nutrients
Keeps the immune system working properly
Numerous studies have shown that low levels of glutathione are associated with oxidative stress, which, in turn, plays a huge role in the onset or progression of many diseases. Some of the most discussed being Alzheimer's disease, Parkinson's disease, liver disease, cancer, heart attacks, seizures, and diabetes.
It all sounds ominous, but glutathione levels can be increased through dietary changes, oral, nebulized or intravenous supplementation. The aim is to boost the production of new reduced forms of glutathione to help fight off oxidative stress inside the cells.
What Are the Benefits of Glutathione?
The benefits of glutathione are many and widespread. We'll be touching on some of the most important ones that have a well-researched scientific background to support their claims.
1. Reduces Oxidative Stress
Oxidation is a natural process that occurs all the time in your body. It's actually involved in complex processes like respiration. During oxidation, electrons are transferred between molecules, which leads to a change in the molecule's structure and function. And that's really bad news for your cells.
The body fights this excessive oxidation with the help of antioxidants. Glutathione acts as a protective shield, taking the damage and saving the surrounding cell components from oxidation. After this interaction, glutathione is transformed from its reduced form to its oxidized one.
When there is an imbalance between the oxidizing components and antioxidants, the cells suffer oxidative stress. To counteract this process, the body has to produce new molecules of glutathione.
2. Reduces Cell Damage in Liver Disease
The liver is an important organ with vital roles in detoxification and metabolism. Drugs, environmental factors, or dietary components can cause liver damage through oxidative stress. The liver protects itself from harmful oxidative reactions by producing glutathione inside its cells.
Animal studies have shown that mice with low levels of glutathione developed liver diseases. In human patients, glutathione has been used as a treatment for chronic liver disease, mostly by intravenous administration.
A 2017 clinical study revealed benefits of oral administration of glutathione. It is still unclear whether glutathione is degraded into its amino acid components during the digestive process or if it's absorbed as a whole.
3. Improves Insulin Sensitivity
Diabetes occurs when the body doesn't produce enough insulin, or when it can't use the insulin it produces. According to the World Health Organization, in 2019, diabetes was the cause of 1.5 million deaths.
Oxidative stress can be caused by elevated levels of sugar in the blood (hyperglycemia), as well as insulin deficiency or resistance. This association plays an important role in the progression of diabetes. Low levels of glutathione can lead to increased oxidative stress and insulin resistance.
Studies have shown that dietary supplementation can improve glutathione production, reduce oxidative stress, and improve insulin sensitivity.
4. Reduces the Symptoms of Parkinson's Disease
Parkinson's disease is a well-known neurodegenerative disease with symptoms like motor function loss and cognitive decline, and the second most common neurodegenerative disease in the world.
Although the causes for Parkinson's disease are not completely known, its progression results in a loss of certain neurons in the brain and other alterations that increase oxidative stress.
Unfortunately, the brain produces lower levels of glutathione than other cells in the body, and low levels of glutathione have been detected even in the early stages of Parkinson's disease. Studies have shown that using glutathione for the treatment of this disease can improve motor function in patients, and have shown promising results in both animal trials and clinical studies on patients.
5. Reducing Ulcerative Colitis Damage
Oxidative stress is one of the factors associated with inflammatory bowel diseases such as ulcerative colitis. Although the causes for these types of diseases are not fully understood, the role of oxidative damage is very well documented.
Antioxidant production is reduced in patients with inflammatory bowel diseases, even before they begin to develop any symptoms. As the most important antioxidant system, glutathione can be an important part of the therapeutic process by preventing cell damage.
In fact, replenishing glutathione levels may improve cell function in diseases like ulcerative colitis and prevent further cell damage by protecting against the harmful effects of oxidative stress.
6. May Help Reduce the Risk of Autoimmune Diseases
An autoimmune disorder is a condition in which the body attacks itself. The immune system can't make the difference between the body's own cells and a pathogen, so it responds by creating an inflammatory process.
Inflammation is known to cause an increase in oxidative processes and some autoimmune diseases have been associated with an increase in oxidative stress and a decrease in glutathione levels.
Glutathione has an important effect on the immune system. It controls inflammation to a degree by stimulating or inhibiting the immune system response.
Raising glutathione levels could help protect against oxidative damage and reduce systemic complications. It could be beneficial in autoimmune diseases like psoriasis, rheumatoid arthritis, alopecia areata, multiple sclerosis, Systemic Lupus Erythematosus, and type 1 diabetes.
7. Regulates Cellular Events, Including Gene Expression, DNA, and Protein Regulation
Glutathione, a powerful antioxidant, also plays a key role in controlling various processes within our cells. These processes include gene expression (how our genes behave or "express" themselves), and DNA synthesis (creating new DNA, which is important for cell growth and repair).
What this means is that glutathione helps control how our genes work and how our DNA and proteins are made. This helps our cells to function properly and keeps our bodies healthy.
By managing these processes, along with protein regulation, glutathione helps ensure our cells, and by extension our bodies, function properly. It's important to understand that while these findings are promising, further research is needed to fully understand glutathione's role in these areas.
8. May Improve Psoriasis
Research has suggested that glutathione, a powerful antioxidant, can help improve the skin condition psoriasis. This idea comes from a smaller study published in The Journal of Clinical and Aesthetic Dermatology.
In the study, seven patients included a daily dose of a special kind of whey protein in their diet. This protein is known for increasing glutathione levels in the body. After three months, all the patients saw their skin improving, regardless of other treatments they were using. However, researchers believe that more large-scale studies are needed to fully prove these initial positive results.
9. Shows Benefit Among Cystic Fibrosis Patients
Glutathione can have a significant impact on people suffering from cystic fibrosis. It's an antioxidant that our bodies naturally produce, and it has been found to help alleviate some of the symptoms associated with this condition.
In particular, studies have shown that glutathione can help improve lung function and nutritional status in people with cystic fibrosis. In some instances, it has been observed to decrease intestinal inflammation and support growth in children. However, it's important to remember that while the results are promising, more comprehensive research is needed to fully understand how glutathione benefits cystic fibrosis patients.
10. Increases Mobility in Peripheral Artery Disease
Occlusive peripheral arterial disease is caused by atherosclerosis, which is a buildup of fatty deposits in the artery. This, in turn, can narrow the arteries, leading to reduced blood flow.
Atherosclerosis affects the limbs, but more frequently the legs, and can cause pain, muscle cramps, and numbness. The symptoms are triggered by activities such as walking and tend to diminish or disappear when at rest.
A consequence of reduced blood flow is a lack of oxygen for the local cells. This causes cellular damage and increases oxidative reactions. The resulting oxidative stress could be managed with an appropriate level of antioxidant molecules.
A 2002 study revealed that raising glutathione levels prolongs the patient's pain-free walking distance, and improves local blood circulation.
11. Treating Autism Spectrum Disorders
According to the World Health Organization, about 1 in 160 children has an autism spectrum disorder. Recent studies have shown that people diagnosed with this type of disorder have significantly lower levels of glutathione.
There is in fact a lot of evidence that points towards the importance of oxidative stress in the pathology of autism. A decrease in the antioxidant capacity of the brain may have functional consequences through cell damage, chronic inflammation, protein, and DNA damage.
A 2011 clinic trial indicated that oral and transdermal glutathione supplementation has a positive effect on glutathione levels. This may help readjust the balance between oxidizing factors and antioxidants in the brain.
12. Preventing Aging (Anti-Aging)
Aging is something everybody is concerned with. It affects every cell in the body, but the most visible effect is on the skin.
As we grow older, our cells produce less glutathione, which means that the antioxidant mechanism is lagging. Oxidative stress is a major factor that leads to cell aging. One way to slow this process down is to have an adequate level of glutathione.
A 2017 study demonstrated that the supplementation of glutathione can have positive effects like reducing wrinkles, improving skin elasticity, and regulating melanogenesis.
13. Supports Nutrient Metabolism
Glutathione, often referred to as the body's master antioxidant, plays a crucial role in the metabolism of nutrients. It helps to break down and absorb nutrients from the food we eat, turning them into energy the body can use.
This antioxidant is especially important for the metabolism of vitamins and minerals, including vitamins C and E. By supporting nutrient metabolism, glutathione helps to maintain overall health and wellbeing. But still, more research is needed to fully understand how glutathione helps in nutrient metabolism.
14. Improves Athletic Performance
Intense muscle activity leads to an increase in oxidative molecules, such as reactive oxygen and nitrogen species. As a response, muscles use glutathione to counteract the harmful oxidative effects.
Studies, like this 1992 study, have shown that muscle fatigue can be delayed by boosting glutathione levels.