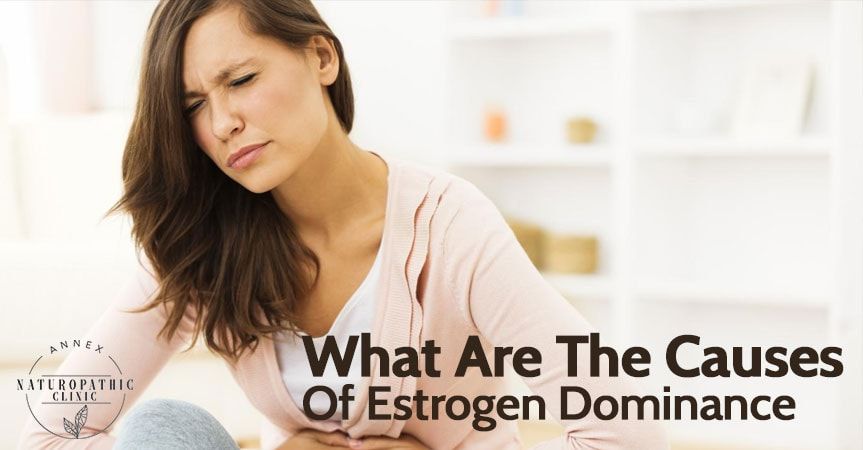 Our last article outlined what estrogen dominance is, and how liver health plays a role in estrogen metabolism and estrogen dominance.
There are a number of other causes for estrogen dominance – many of which are influenced by your day to day lifestyle.
It may be surprising to you to find out that many daily exposures can increase your chance of developing estrogen dominance.
Inflammation
Inflammation is the worst.
This chronic condition has been tied to basically all disease – heart disease, cancer, mental health conditions, to name a few.  Inflammation plays a crucial role in the development of estrogen dominance.
As we know from the previous article, proper liver health is crucial for proper estrogen metabolism, and one way inflammation can impact estrogen dominance is burdening liver function.
However, there's another way inflammation can directly affect estrogen dominance – through activation of an enzyme called aromatase, a cytochrome P450 enzyme active in the liver, skin, bones, ovaries, adipose tissue, adrenal glands, brain and breasts – everywhere where estrogen has an effect on the tissue.
Aromatase is an enzyme that is key for estrogen synthesis in a healthy biological female and works in regulation with the body to keep estrogen conversion from androgens healthy and limited.
Estrogen dominant conditions, such as endometriosis, breast cancer, ovarian cancer, are associated with increased and dysregulated aromatase activity(1).  There has been direct relationship between inflammation and aromatase activity, with much of the research looking in to how obesity, a disease of chronic inflammation, activates aromatase.
The link between inflammation and increased aromatase is a vicious cycle – increased adipose tissue is riddled with inflammatory structures (crown-like structures) which secrete pro-inflammatory signals.
These inflammatory signals increase aromatase activity in the adipose tissues, which in turn increases estrogen production.  Excessive estrogen can cause problems with blood sugar (insulin resistance) and can mess with your hormone leptin, the hormone that makes you feel full – therefore promotes obesity.
These inflammatory crown-like-structures were not only found in adipose tissue but in breast tissue in overweight-obese women undergoing surgery for breast cancer.(2).
But it's not just related to weight – both obese and non-obese women with marked inflammation (detected on bloodwork), and conditions of inflammation such as insulin resistance (high blood sugar) are at higher risk of developing breast cancer through increased aromatase activity (3,4).
Pain occurs typically in response to inflammation, so it makes sense that if estrogen dominance is an inflammatory condition, why symptoms are centred around pain (painful periods, painful breasts).
Endocrine Disrupting Chemicals
There are a number of environmental causes for increases of aromatase activity.  Bisphenol A (BPA) is a chemical commonly found in plastic that has been found to increase both aromatase and inflammation.
BPA has been deemed an ovarian, uterine and reproductive toxicant – therefore do not consume! (5)  Other causes such as alcohol, chemical home care products, the birth control pill, smoking and pesticides (glyphosates) all increase aromatase activity (1).
BPA has also been found to increase the production of the "bad" estrogen metabolite, 4-OH-estrogen, compared to 2-OH pathway, which we know increases risk of estogen-dominant conditions (remember the last article?)
Not only do these chemicals increase aromatase activity, they can directly bind to estrogen receptors, stronger than actual estrogen, causing excessive estrogen-like effects on the tissue.
These are called xenoestrogens, can play a large role in the development in estrogen-related cancers such as breast cancers, uterine and ovarian cancer (7).
Xenoestrogens are a group of chemicals found in environmental pollutants (pesticides), chemical products (BPA in plastic) cosmetic products [parabens, metalloestrogens (cadium, aluminum), phathlates, musk etc].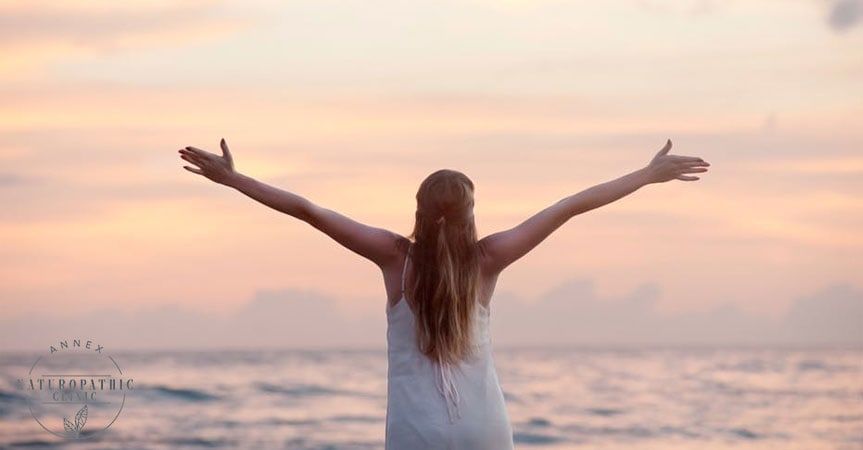 Progesterone Imbalance
This hormone is an important factor in estrogen dominance.
Progesterone is responsible for "balancing" estrogen, so appropriate levels of progesterone are important for preventing estrogen-dominant conditions.
Just like estrogen, progesterone is affected by inflammation – an inflammatory molecule called prostaglandin-E2 (PGE-2), not only stimulates aromatase, but also blocks progesterone receptor expression, therefore reducing the progesterone effect.
Progesterone can also be reduced in the face of high stress – this is because progesterone and the stress hormone cortisol, are made from the same ingredient, pregnenolone.  When you're stressed, your body needs to make more cortisol, so progesterone production suffers.
High cortisol also encourages inflammation, as we know further encourages estrogen dominance by increasing aromatase, and blocking progesterone.
So now that we know environmental factors, stress and inflammation can also contribute to estrogen dominance, the next article will centre around how we can improve estrogen, progesterone balance and reduce inflammation through diet and lifestyle methods.
---
References
Patel S. Disruption of aromatase homeostasis as the cause of a multiplicity of ailments: A comprehensive review.J Steroid Biochem Mol Biol. 2017 Apr;168:19-25.
Morris P et. al. Inflammation and increased aromatase expression occur in the breast tissue of obese women with breast cancer. Cancer Prev Res (Phila). 2011 Jul;4(7):1021-9.
Brown KA et. al. Menopause Is a Determinant of Breast Aromatase Expression and Its Associations With BMI, Inflammation, and Systemic Markers.J Clin Endocrinol Metab. 2017 May 1;102(5):1692-1701.
Iyengar NM., et. al. Metabolic Obesity, Adipose Inflammation and Elevated Breast Aromatase in Women with Normal Body Mass Index.Cancer Prev Res (Phila). 2017 Apr;10(4):235-243
Peretz J et. al Bisphenol a and reproductive health: update of experimental and human evidence, 2007-2013.Environ Health Perspect. 2014 Aug;122(8):775-86
Kim EJ et. al Association between urinary levels of bisphenol-A and estrogen metabolism in Korean adults.Sci Total Environ. 2014 Feb 1;470-471:1401-7
Fucic A et. al. Environmental exposure to xenoestrogens and oestrogen related cancers: reproductive system, breast, lung, kidney, pancreas, and brain.Environ Health. 2012 Jun 28;11 Suppl 1:S8
If you're curious to learn more about this subject or would like to consult with one of our NDs feel free to book a visit or contact us.
Yours in Health,
Annex Naturopathic Clinic
800 Bathurst St Suite 301,
Toronto, ON M5R 3M8
-https://goo.gl/maps/uVRBvcyoUa62

Annex Naturopathic Clinic is a clinic in Toronto that offers integrative healthcare solutions from Drs. Marnie Luck, ND, and Tanya Lee, ND
---