Some women have dreamed their whole life of being a parent.
The feeling of creating life, making a mini version of yourself, and raising your new baby to be its own person.
However, naturally conceiving a child doesn't come as easy for some and is often discovered after months or years for trying with no avail.
Luckily there are a number of naturopathic solutions for women which can help to optimize fertility, and make the dream of starting a family a reality.
Keep reading to learn more about the reasons for female infertility, and what you can do about it.
Women's Infertility
When you're trying to conceive and are seemingly unable, it can be frustrating and you might feel alone.
However the fact is that 1 in 6 Canadian couples are experiencing the same thing.
About 40% of the time it is because of the women, and there are many reasons for this. That's what we'll explore in this article.
Potential Causes of Fertility Issues in Women
Some of the reasons you might be experiencing infertility are due to factors beyond your control.
But not all of them.
Keep reading to learn more.
1. Age
One of the biggest factors for whether a woman is able to get pregnant is her age. Women under age 35 have a much higher likelihood of conceiving than those who are older.
As a woman ages, so do her eggs, which become less viable over time.
2. PCOS
Polycystic Ovary Syndrome (PCOS) creates a hormone imbalance which can impact ovulation. PCOS is the most common cause of female infertility, with features such as high levels of insulin and androgens ("male hormones") being a major contributor to hormonal imbalance and infertility.
3. Endometriosis
Endometriosis is when tissue normally found in the uterus grows in other locations. This growth can lead to scarring that blocks the fallopian tubes. It can prevent a fertilized egg from implanting in the lining of the uterus, and can cause damage to the sperm or egg.
4. A Thyroid Disorder
Sometimes having an underactive thyroid, or hypothyroidism, can affect your fertility.
This means that your body isn't producing enough thyroid hormone, and can thus interfere with the release of eggs from your ovaries.
There are several different reasons for hypothyroidism, some of which have been linked with infertility on their own.
5. Hormonal Imbalance
An imbalance of follicle-stimulating hormone (FSH) and luteinizing hormone (LH) can affect fertility.
These hormones are responsible for stimulating ovulation, and if they are out of balance it can mean an inability to conceive.
6. Male Infertility
Sometimes it's not you, it's him.
Next month, we'll have a closer look at hormonal imbalances in men which can lead to infertility.
However if you're trying to conceive and have ruled out the above potential causes, it might be due to infertility of your partner.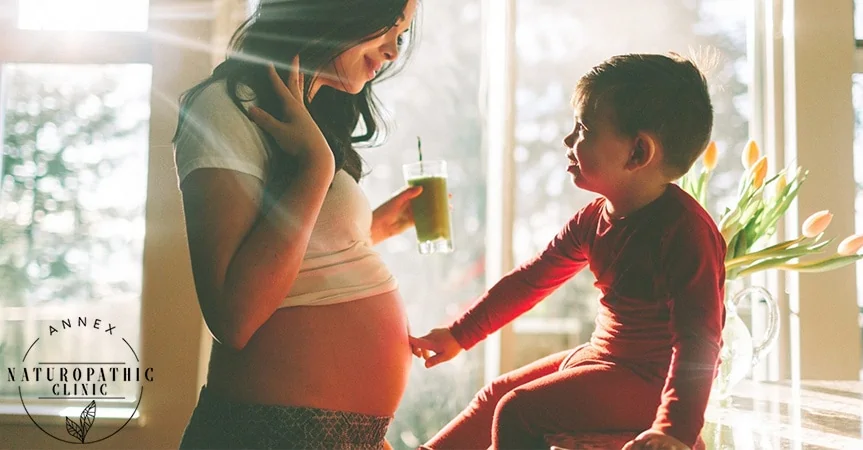 Lifestyle Tips for Women to Improve Fertility
In some cases, you can improve your fertility by changing lifestyle factors. Let's review some changes you might want to consider if you are looking to see a baby in your future.
1. Eat Foods Rich In Antioxidants
A 2007 study in the journal Human Reproduction Update found a positive link between antioxidant consumption (specifically folate) and oocyte quality and maturation, implantation, and placenta formation.
Additionally, it was found that zinc, which also has antioxidant properties, plays a role in ovulation and the menstrual cycle.
2. Reduce Your Weight
Being overweight can affect ovulation.
In particular, excess fat in the abdomen is linked with insulin resistance. This is a condition where your body has to work harder than normal to keep your blood sugar at normal levels. It's also linked with a decrease in a protein that regulates your sex hormones.
Among other issues, this can lead to irregular menstrual issues, which negatively impacts fertility.
One study found that obese women are significantly less likely to conceive a child after a year of stopping birth control than those of a healthy body weight.
As well, obese women are more likely to deal with an ovulation, a disorder where your ovaries don't release eggs at all.
In addition, starting at a healthy weight can reduce complications once you do become pregnant.
3. Limit Your Tobacco, Caffeine, And Alcohol Intake
Alcohol, tobacco, and caffeine intake can all have negative impacts on your ability to get pregnant.
Additionally, these negatively impact your baby's health once you do manage to conceive. It's a good idea for prospective mothers to limit the consumption of these substances.
If you're having trouble ditching cigarettes, the Ontario Government offers free programs to help.
4. Reduce Your Stress
Couples who have high amounts of psychological stress often have difficulty becoming pregnant.
Finding strategies to reduce day-to-day stressors can go a long way in preparing your body to carry a baby.
5. Address The Root Cause Of Your Fertility Issues
Are you reading these and still struggling to determine why you might not be able to conceive?
Are you looking for natural ways to deal with health concerns such as PCOS or endometriosis which might be impacting your ability to get pregnant?
Contact Annex Naturopathic today to book a free consultation.
We will help you get to the root cause of your infertility, and offer natural treatments to help make your dream of parenthood a reality.
Can A Naturopath Help Me Get Pregnant?
Yes! Naturopathic care can help individuals on their journey to becoming pregnant by addressing fertility challenges many couples face. There are many factors that impact fertility. It's important to explore the potential barriers that may be preventing a successful pregnancy from occurring. Naturopaths focus on identifying the root cause, which could be an underlying condition that needs to be addressed or lifestyle habits that may affect the chances of a successful conception.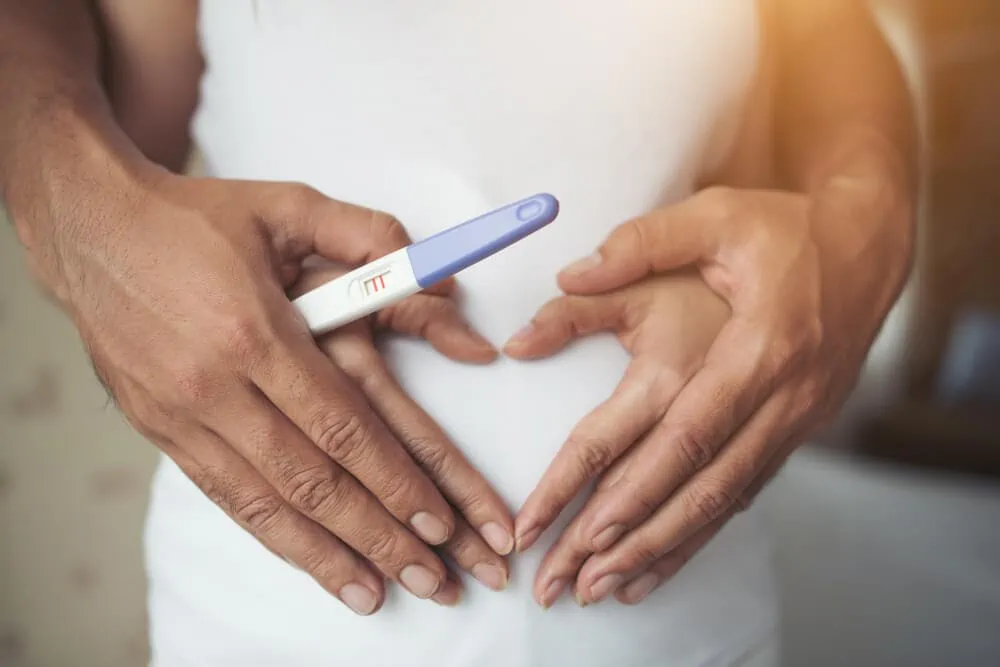 It's important to ensure that an individual has the foundational health components that are necessary to support a healthy conception and the ability to carry a healthy pregnancy to full term. Treatment options can be tailored to support the foundation of a healthy pregnancy, address underlying conditions impacting fertility and act as adjunctive care alongside current conventional fertility treatments.
Foundations for Preconception Care
Egg Quality: Egg quality decline commonly occurs with age and can also be affected by smoking, an unhealthy diet, a sedentary lifestyle, and underlying conditions such as endometriosis or ovarian cysts. Naturopaths can work with an individual to support the quality of the egg. For example, through lifestyle changes, the use of nutraceuticals to support hormonal imbalances and supplementation with antioxidants to reduce oxidative stress, which may diminish egg quality.
Sperm Quality: The sperm quality, which includes sperm count, morphology and motility, can be impacted by lifestyle and dietary choices. Naturopaths can educate on the importance of consuming a nutrient-rich diet and appropriate exercises to help support healthy sperm production. Furthermore, they can explore stress management, environmental factors and testosterone levels, which can also impact healthy sperm production.
Holistic Health (Treating the whole person): One of the key principles of naturopathic medicine is treating the whole person. Naturopathic care offers to support the overall health of the body. A comprehensive intake and lab testing can be done to assess the current health status to create a treatment approach that supports a healthy pregnancy for the patient. As well as lifestyle changes (diet, sleep, exercise stress), acupuncture and botanicals can also be used to support conception. Another important factor not to forget when addressing the overall health of the patient or couple is the psycho-emotional stressors that can be faced with fertility difficulties.
Adjunctive Care to Conventional Fertility Treatments: When it comes to conventional or naturopathic treatments, it doesn't have to be one or the other. Naturopathic care can act as adjunctive care to support many conventional treatments, such as IVF.