Loss of bladder control or urinary incontinence is something that can cause a lot of worry and anxiety when it is happening to you. It can be embarrassing and stop you from engaging and enjoying all the things in your life that you once did.
It affects sleep quality with frequent nighttime waking, higher stress and overall hormone disruption. Urinary incontinence is actually quite common being normalized to aging and post-childbirth however it affects both women and men of all ages and is something that can be improved if not fixed!
This article is going to go through what urinary incontinence is, what other issues you need to look out for, what can help and when to speak to someone so keep reading to learn more!
What Is Urinary Incontinence?
Ideally, we would be able to hold our bladder and urinate when we want to. Typically people urinate about 8 times a day and not at all overnight. A full bladder pee should be about 8-10 seconds. When urinary incontinence is at play, the person who wants to hold their bladder simply cannot. It is the inability of someone to hold their bladder when they would like to.
This can happen to men and women and happens in a variety of situations. Sometimes it is brought on situationally like jumping or sneezing, other times it can always be there due to a weak pelvic floor or an enlarged prostate. It can depend on your life history and your age. We are going to go through the different types of urinary incontinence so you can learn which is affecting you so you do not have to live with this daily.
What Are the Different Types & Symptoms of Urinary Incontinence?
Types of urinary incontinence include:
Stress Incontinence
Urge Incontinence
Overflow Incontinence
Mixed Incontinence
Functional Incontinence
Gross Total Incontinence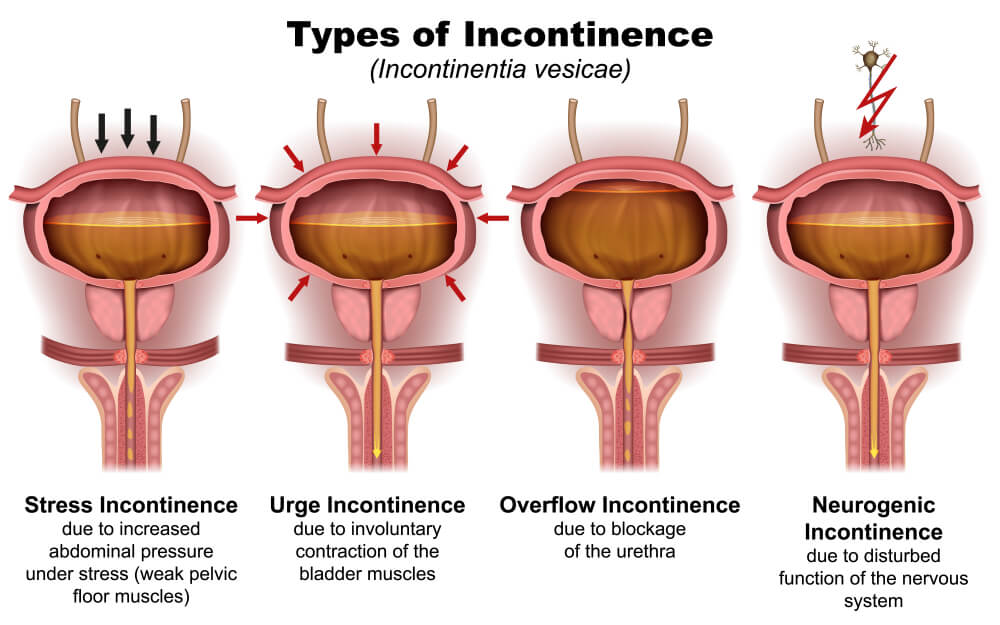 Stress Incontinence
Stress incontinence is due to weakened sphincter muscles of the urethra. Normally the body is able to hold the urethra where urine passes through closed. With stress incontinence, as pressure builds up in the bladder, the sphincter muscles have to work very hard to hold the urine. With additional sudden pressure, the sphincter is not able to hold the urine and urine passes through. This sudden pressure change can be caused by sneezing, laughing, coughing and exercise. Weak pelvic floor muscles may contribute to a lack of sphincter tone.
Causes
Problems with the urethral sphincter or the pelvic floor can be caused by:
Excess weight carried around the midsection increases intraabdominal pressure on the bladder and pelvic floor
Holding one's stomach in or "sucking in" to appear slimmer and increasing intraabdominal pressure
Pregnancy increases pressure on the bladder and pelvic floor
Damage during childbirth, damage to the bladder or nearby structures during surgery
Neurological conditions affecting the brain and spinal cord lessening control of the urethra and pelvic floor
Urge Incontinence
Urge Incontinence is the sudden need to urinate followed by passing urine. It can occur frequently and can be caused by the muscles of the bladder known as the detrusor muscles. The detrusor muscles are responsible for bladder filling and voiding (emptying). This means they relax to allow more urine to be stored, and contract to empty the bladder when you would like to urinate. This is sometimes called having an overactive bladder. It can also be the cause of frequent peeing at night or nocturia.
Causes
Problems with bladder function can be caused by:
Drinking too much alcohol
Drinking too much caffeine
Being dehydrated. Concentrated urine metabolites can irritate the bladder wall
Urinary Tract Infections (UTIs)
Interstitial Cystitis
Constipation
Neurological conditions
Overflow Incontinence
Overflow incontinence is the persistent dribbling of urine due to the inability to completely empty your bladder. This is also called chronic urinary retention and as the name suggests, it is caused by something blocking the full emptying of the bladder leaving some urine in the bladder that eventually builds up pressure and causes the leakage.
Causes
Overflow incontinence can be caused by:
Constipation causes pressure on the bladder or urethra
Bladder stones
Enlarged prostate gland
Functional Incontinence
Functional incontinence is something in your life that stops you from urinating properly and in a timely fashion. This could result in urine leakage, however, there is nothing structurally wrong with the bladder, urethra or pelvic floor.
Causes
Functional incontinence can be caused by:
Severe arthritis
Mobility issues (issues getting to the bathroom)
Neurological issues (Alzheimers, Dementia, Parkinson's Disease)
Gross Total Incontinence
Gross total incontinence is when there is something wrong with your bladder and you can't store any urine at all. People who have gross total incontinence may pass large amounts of urine at one time or they pass frequent amounts of urine with leaking in between.
Causes
Gross total incontinence is rare and can be caused by:
A birth defect
Spinal cord injury
bladder fistula
What Are The Risk Factors for Urinary Incontinence?
Urinary incontinence can be caused by any condition that affects the function of the urinary system including the kidneys, ureters, bladder and urethra. The urinary system is complex and can be affected temporarily or chronically. Let's look at the risk factors that cause urinary incontinence.
Decreased Function of the Urinary System
Muscular weakness of the pelvic floor
Enlarged prostate
Nerve damage
Temporary Causes
Consumption of alcohol
Overhydration
Dehydration
Caffeine
Bladder irritants
Certain medications
Underlying UTI (Urinary Tract Infection)
Constipation
Chronic Causes
Pregnancy and childbirth
Aging
Hysterectomy
Interstitial Cystitis
Prostatitis
Benign Prostate Hyperplasia
Kidney Stones
Bladder Cancer
Lifestyle Supports for the Treatment of Bladder Incontinence
Train Your Bladder
Bladder training can significantly improve urinary retention for some people. As simple as it seems, it can have a big impact. Certain people have just never tried holding their bladder until they have to – and then they can't.
A bladder diary can be very useful to learn your bladder habits and then set goals to improve. Start by recording how often you use the toilet and for how long (count in seconds). You can also include fluid intake + type if you are concerned there is a trigger.
A healthy full bladder should be able to void for 8-10 seconds.
During the daytime, a person may need to urinate every 4-6 hours and should be able to hold their urine for 8 hours overnight (however this is age-dependant). If you are not meeting these goals, practice holding your urine and stretching your bladder until you feel a strong urge to urinate.
Manage Your Weight
Extra weight can increase pressure in the abdomen, increased pressure puts stress on the bladder, pelvic floor, and urethra. This increased stress can over time weaken the pelvic floor muscles, and the urethral sphincter and squeeze the bladder.
Healthy weight management can reduce some of this pressure and lessen symptoms. When looking for weight management support you want to look for sustainable changes that can be a part of your everyday life.
If you're not sure how to do this, working with a Naturopathic Doctor, dietician or Nutritionist can be very beneficial in helping you achieve your goals long term.
Kegel (Pelvic Floor Exercise)
Kegel exercises have become a mainstay exercise to fix the majority of pelvic floor disorders. If your bladder dysfunction is due to pelvic floor weakness, kegel exercises, and specific exercises to strengthen the pelvic floor can be very beneficial in helping you improve your bladder control.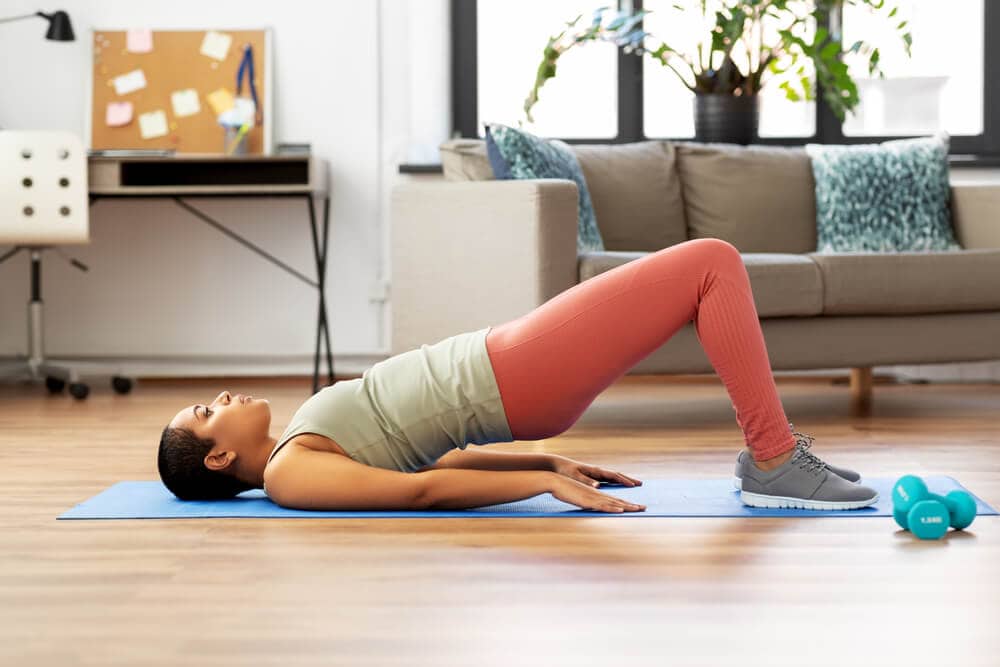 Before starting kegel exercises on your own, it is a good idea to have a pelvic floor assessment done by a pelvic floor physiotherapist. This can help address your specific needs and get you back your urinary control quicker!
Dietary Changes
Dietary changes can go a long way to improving your urinary incontinence. Bladder problems can be related to the type and amount of liquids you drink.
Caffeine is known to be a diuretic, which means it increases water loss from the body. This can put pressure on the bladder as it stretches and is likely to affect urge incontinence.
Alcohol is another form of diuretic increasing water loss and increasing urine. It has been shown to increase urine quantity in as little as 20 minutes. If urge incontinence is something you are struggling with, consuming less alcohol can improve your symptoms.
Dehydration is a lesser-known cause of urinary incontinence. Lack of fluid intake leads to very concentrated urine. So while it may seem to be a smart idea to limit your fluid intake if you always have to go, you can actually be increasing your bladder irritation and increasing the urge to go.
Herbal and Supplemental Supports for the Improvement of Bladder Incontinence
Horsetail (Equisetum arvense)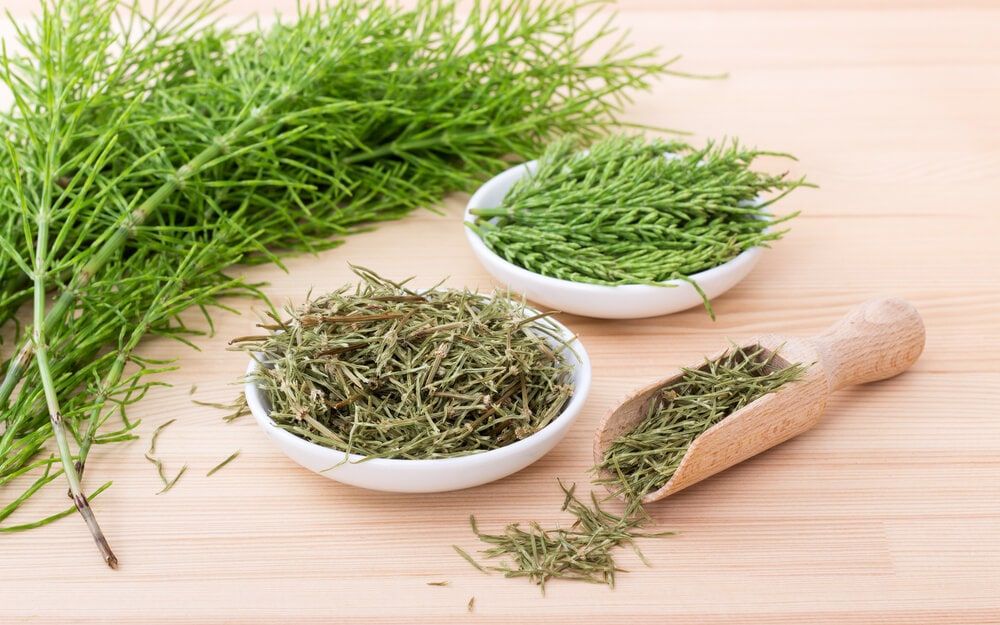 Horsetail (Equisetum arvense) is a traditional herb used for urinary issues. It has been shown to increase bladder tone and bladder capacity. It strengthens the bladder walls and sphincter and supports the connective tissue allowing the bladder to fill more appropriately. Studies have shown that after 8 weeks of regular use, symptoms of bladder incontinence significantly decreased.
Magnesium
Magnesium is involved in over 300 enzymatic processes in the body. This means adequate levels are very important for good health. Magnesium plays a role in protein synthesis and muscle function, nerve function and blood pressure control. Taking magnesium can help with bladder relaxation and allow for proper filling.
Vitamin D
Vitamin D is an important vitamin for overall health. It plays an important role in mood, immune function and bone health. In the urinary system, low levels of Vitamin D have been correlated to overactive bladder syndrome and urinary incontinence, and have been shown to increase the risk of UTIs and benign prostatic hyperplasia which both can be causes of urinary incontinence.
Melatonin
Melatonin is a hormone in the body that is responsible for helping us fall and stay asleep at night. Researchers have looked into melatonin levels in the body of those who wake to urinate or experience nocturia. If nocturia is causing your urinary incontinence, melatonin may be able to decrease the times you wake throughout the night to urinate.
Corn Silk (Zea Mays)
Corn silk has long been used for bladder and urinary issues throughout history. It acts to protect and soothe the mucous membranes of the bladder and urinary tract, acts as an anti-inflammatory and helps strengthen and tighten the bladder lining and smooth muscle of the urinary tract. These properties make corn silk very beneficial in helping to lessen unwanted urinary incontinence.
Additional Supports for Improvements in Urinary Incontinence
Acupuncture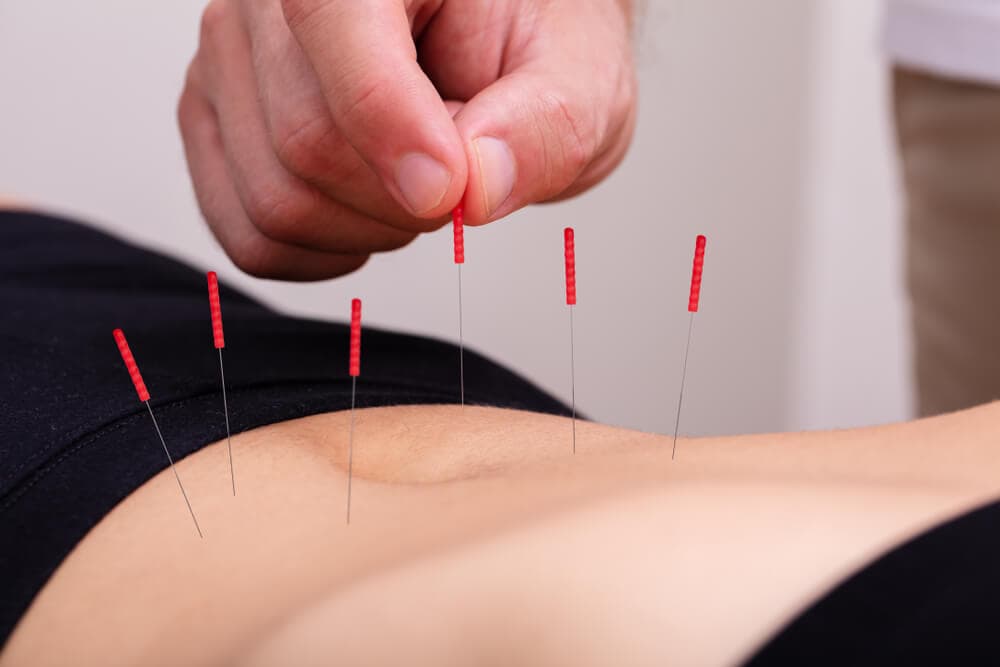 Acupuncture has been used for centuries to aid the healing process of numerous conditions. Acupuncture treatment provided by either a Naturopathic Doctor or an Acupuncturist can help strengthen the pelvic floor muscles, bladder and urethra to lessen the symptoms associated with urinary incontinence. Typically, acupuncture is completed once to twice a week for 6 to 8 weeks for beneficial effects.
Estrogen Therapy
Post-menopausal urinary incontinence may find estrogen therapy beneficial in treating urinary incontinence. Estrogen receptors are on many tissues in the pelvic organs and surrounding connective tissue. Declining estrogen may cause a loss of tone in these muscles and a woman to be less able to hold her urine. Naturopathic Doctors are able to prescribe bio-identical estrogen, speak with one today to see if this is the right fit for you.
Will I Be Able to Solve My Urinary Incontinence?
There are a lot of strategies that can drastically improve one's urinary retention. Most people may need more than one tool to help them achieve their desired results. Working with a Naturopathic doctor can help you determine what is the cause of your urinary incontinence and get you on a path to feeling more confident quickly!