High blood pressure, also known as hypertension, can be a major risk factor for heart attack and stroke. It affects almost 1 in 4 Canadians, so it is worth paying attention to. Your blood pressure refers to how hard your heart has to work to pump blood throughout your body – when there is resistance, this makes this harder to do. We need to circulate our blood to all our tissues so they have oxygen and can be healthy.
The guidelines for blood pressure are:
Normal <120 mmHg systolic pressure over <80 mmHg diastolic pressure
You can find out more about the different levels of hypertension from the heart and stroke foundation here.
When your blood pressure becomes too high, medication may be indicated to help your heart.
In the following article, we are going to discuss the ways you can support your heart health which will support your overall health and can even improve longevity!
1. Exercise Regularly & Increase Daily Activity
Exercise is one of the best ways to keep your heart healthy. What we've learned about blood pressure so far is that it is a measure of how hard our heart needs to work to move our blood around our bodies. We want to ensure our heart is strong enough to be able to do this.
Start with Walking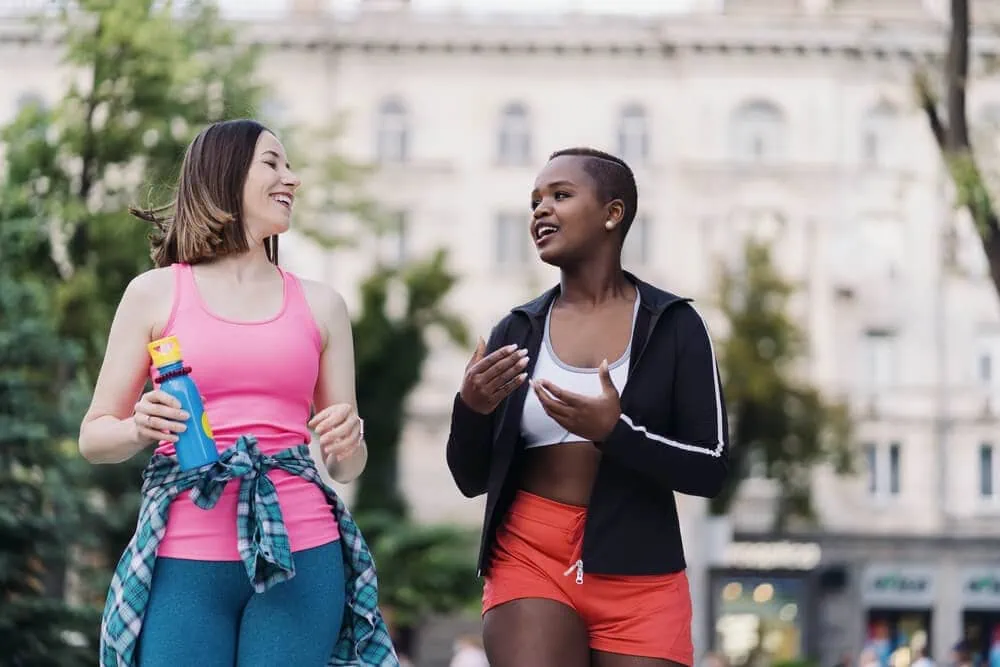 Daily walking is one of the best ways to ensure you are keeping your heart healthy and helping to improve your blood pressure.
The recommended amount of daily walking is about 10 000 steps which equals 2-2.5 hours of walking each day. This can be broken up however you like; going for a few 20-minute walks and one longer walk is a good way to meet this goal.
Research has found that 60 minutes of brisk walking, 3 times a week is enough to see reductions in blood pressure among adults.
Make walking a part of your daily routine. Choose a podcast you enjoy, listen to your favourite music, take out your pet or meet a friend to keep you accountable to your daily goal.
Add in Resistance Training
Resistance training works to build muscle mass, making you stronger and changing your body composition. Once you have your foundation of daily movement, it is time to add this in to further reduce your blood pressure.
Resistance training 3 times per week for as little as 8 weeks has been shown to have a significant improvement in blood pressure. In a research study conducted, it showed a drop of 4mmHg in diastolic blood pressure
2. Lose Weight
Extra weight carried on the body can increase blood pressure by multiple different biological pathways in the body. It is estimated that obesity accounts for 65–78% of cases of primary hypertension. Weight loss of even 10 lbs can make a big impact on overall blood pressure. It can also protect against other obesity-related concerns such as diabetes and heart disease. Weight loss can be extremely challenging for many individuals. Lifestyle changes can be made to help you lose weight and reduce your risk of needing medication associated with hypertension.
Eat Breakfast
Eating breakfast has many health benefits, one of the biggest ones is it gives your body the energy it needs to get through your day. You wouldn't choose to drive your car around all day hoping it doesn't run out of gas. Think of your body in the same way. Breakfast provides the fuel you need to keep you satisfied throughout the day so that you are not starving and overeating at night.
Eat Balanced Meals
The main message around weight loss is to eat less. What we should be saying is to make sure you are eating enough of all the nutrients required for your body to function well. When we do this, we reduce those cravings we can have.
Eating equal amounts of protein, fats and carbohydrates can have a big impact on your weight and body composition.
Protein and fat will help you stay full longer and they have the added benefit of not spiking your blood sugar. This helps you to regulate your feeling of hunger so that you are not hungry throughout the day and eat at meal times.
3. Reduce Sugar and Refined Carbohydrates Intake
Carbohydrates are an important fuel source for the body. In fact, they should make up about 40% of the calories you consume in a day. However, not all carbohydrates are created equal and some contain higher amounts of sugar.
The most useful information about carbohydrates and sugar is how fast it is able to raise your blood sugar which tells your body how much insulin it needs to release. The Journal of the American Heart Association released a review that found that sugar-sweetened beverages were associated with a 10% increase in blood pressure. They also found that things like fruit with sugars in them can be beneficial in moderation as they also contain fibre which helps slow the uptake of glucose into the bloodstream.
When choosing liquids try to pick water more often than not. Drink flavoured sparkling water if you like something with a bit more taste.
When choosing carbohydrates, try to choose whole grains and non-processed foods. Foods like whole wheat bread, brown rice, squash, quinoa and oats are all good choices.
If you are eating something processed, look at the fibre content on the label. A higher fibre content will slow the release of sugar into your bloodstream.
Lastly, pair your carbohydrates with healthy fats and protein. This is one of the best ways to ensure a balanced meal, regulate your weight and positively affect your blood pressure.
4. Reduce Stress
Stress is something that we have all felt at some point in our lives. When we feel stressed, our body goes into what we call a "fight or flight" response. When this happens, our body releases hormones (cortisol and adrenaline) that tell our heart to beat faster. This allows our blood to circulate to the tissues that need it quickly and also tells our blood vessels to constrict to make this process more efficient. The result of this is more force needed by our heart to move our blood around our body and therefore an increased blood pressure.
When the stressful situation is over, our hormones return to normal and so does our blood pressure. However, it is becoming more common for us to stay in this elevated stress state for longer periods of time and this keeps us in a state of elevated blood pressure.
There are many ways to reduce stress in your life, but the key is finding what works for you and creating a habit of doing that thing on a daily basis.
Ways you can engage in stress reduction:
Use time management techniques. Ask yourself, is this a realistic goal for me to complete in this time? We are often stressed by feeling like we don't have enough time to get everything done. Plan your day in advance so you know you will have enough time to fit everything in.
Listen to calming music while you work, in the morning or before you go to sleep. This has been shown to temporarily reduce systolic and diastolic blood pressure.
Take 15 minutes out of each day to breathe, relax and be. Bringing your body into the present, not worrying about your future to-do list or your past list that you haven't completed yet, can reduce daily stress.
Spend time in nature. Research has shown that people who do this regularly have significantly lower psychological stress than those who do not.
Do something each day that brings you happiness. It can be as simple as making yourself a warm beverage and savouring it or planning time with friends and family.
Try acupuncture, massage therapy or a sauna to help with relaxation.
5. Stop Smoking
Smoking is a top risk factor for heart disease. Quitting smoking can greatly reduce this risk. When you smoke, you get a temporary activation of your sympathetic nervous system. This is the system that keeps you on high alert. Research has found that smoking a cigarette can acutely increase your systolic blood pressure by 2mmHg. However, we are interested in the long-term effects and what this means for your blood pressure reading. Smoking over a long period of time makes changes to your arteries which is what your blood moves through around your body. They become less stretchy and more stiff, requiring more pressure to move your blood through them.
Tips to Quit Smoking
Find your reason for staying accountable to the action.
Find an accountability partner. Get help if you know you can't do it on your own.
Ask your doctor about things that can assist you in the quitting process like nicotine patches.
6. Eat a Healthy Diet
Eating a healthy diet is shown to improve most measures of health including blood pressure. But what does that really mean? When thinking about your diet it can be most useful to think about what to add IN and focus on getting those things on a daily basis. By doing this, you will get less of the food you don't want because you won't be focused on it.
Foods to include more regularly:
Consider a Mediterranean-style diet or the dash diet (low sodium diet).
Increase your servings of vegetables and fruits to 5-7 each day and make sure to include a variety of different types of each.
Include healthy fats like fish, avocados, olive oil, nuts and seeds.
Use spices to add flavour, swapping out higher calorie sauces
Include antioxidant-rich foods like berries such as blueberries, and leafy greens such as spinach to lower inflammation.
Try cooking at home more than getting takeout.
Start small, sustainable changes happen slowly over time. Choose one meal to start and build from there.
7. Try Meditation or Yoga
Meditation and yoga have been used for centuries as ways to reduce stress. With these practices, participants learn breath control which inherently slows down breathing, and promotes a state of relaxation through activation of the parasympathetic nervous system. The parasympathetic nervous system is the opposite response to the sympathetic nervous system which promotes increased heart rate and blood pressure. By regularly getting into a state of relaxation, you are giving your body the chance to take a break and be.
The American Heart Institute published a study on how meditation can modestly lower blood pressure by self-induced quieting of the mind, taking the participant out of the fight or flight response. In 2019, the research concluded that yoga done for one hour five times per week showed significant reductions in blood pressure after 13 weeks. To get the biggest benefit from yoga and meditation, try combining the two into a weekly practice.
8. Get a Good, Restful Sleep
Sleep is one of the most important things you can do for your health. When you get a good night's sleep, it allows your body to rest and recover from the day. It also sets you up for the day ahead.
Your blood pressure decreases while you sleep, it can decrease by up to 20% which is known as nocturnal dipping. When you don't get a good night's sleep, you are more likely to miss out on this benefit.
Factors That Can Affect Blood Pressure Overnight
Sleeping less than 5 hours each night.
Insomnia or trouble falling and staying asleep.
Frequent waking throughout the night.
Obstructive sleep apnea.
Ways to Improve Your Sleep
If you snore – get assessed for sleep apnea.
Sleep in a cool dark room, and make sure there are no lights streaming in. If you need to – get blackout blinds to help with this.
Use a white noise machine or fan to help block out background noise.
Avoid bringing your electronics into bed with you. Your bed should be for sleep and sex.
Set a bedtime and stick to it. This will help your body to know when you feel tired.
Set a wake-up time. This will help your body know when it is time to get up each day. If you have trouble waking up, try a sunrise alarm clock.
9. Take Natural Supplements
Supplements, herbs and teas can be a great supportive way to help control your blood pressure in combination with lifestyle adjustments. Always speak to a doctor or naturopath before trying new therapies or if you are currently on blood pressure medications to make sure they are safe to take together.
Fish Oils
There have been numerous studies done on fish oil and how it affects cardiovascular health. When we are looking at fish oils specifically, the research has found that omega-3 fatty acids in fish oil are the component that has the greatest effect on lowering blood pressure. Fish oil has the greatest effect on patients who are already hypertensive vs patients with high-normal blood pressure.
You can take fish oil supplements daily or start including fish in your diet. Fatty fish two to three times per week is enough to start seeing a reduction in blood pressure. Fatty fish include SMASH fish which are salmon, mackerel, anchovies, sardines and herring.
Hibiscus Tea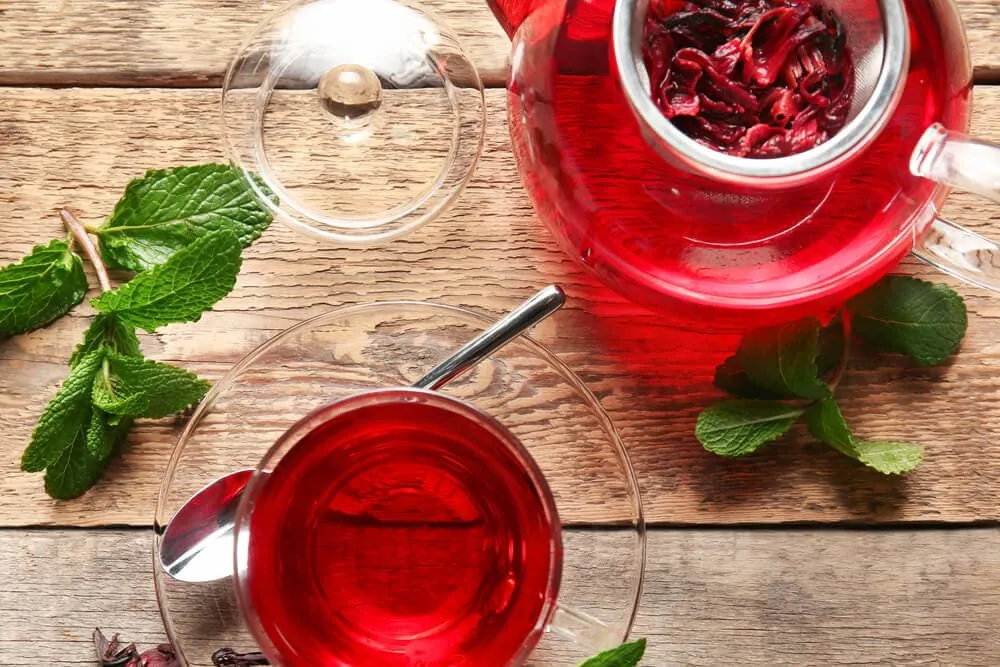 Hibiscus tea has been used for centuries for its cardio-protective properties. Its high antioxidant properties are what make it so effective at lowering blood pressure. In some research, it has been shown to be just as effective as starting doses of certain blood pressure medications without the side effects.
Research conducted by the American Heart Institute found that drinking 3 cups of Hibiscus tea over a 6-week period was able to reduce subjects' systolic pressure by 7.2mmHg. This is a significant reduction when combined with other diet and lifestyle modifications available.
Garlic Extract
The garlic extract allicin is something you want to consider when dealing with hypertension. It has also been shown to reduce blood pressure in similar amounts to entry-level first-line anti-hypertensive medications. Garlic reduces blood pressure by reducing arterial stiffness, helping reduce cholesterol levels and has been shown to improve digestive function by altering the microbiome.
A meta-analysis of the research on garlic extract revealed that it is able to lower systolic blood pressure by an average of 8.3 mmHg and diastolic blood pressure by an average of 5.5 mmHg. This is not something to overlook!
Magnesium
Magnesium, when combined with a low salt intake, has been shown to reduce blood pressure. It works by acting as a natural calcium channel blocker which means it reduces the force of contractions of the heart as well as increases nitric oxide production which helps dilate the arteries, improving endothelial function.
A study on magnesium intake for hypertension showed a 5.6 mmHg reduction in systolic blood pressure with a 2.8 mmHg reduction in diastolic blood pressure when combined with a lower salt diet.
Consult With an Experienced Naturopathic Doctor
There are a number of treatment options to help reduce high blood pressure. Choose 1-2, which you feel like you can do and start there. If you feel like you don't know how to begin, a Naturopathic Doctor can help you by doing a lifestyle assessment paired with your lab results and blood pressure readings to tailor a plan to your specific needs. They also provide accountability to ensure you are on your way to your goals. Like many chronic conditions, it is important to have support and a plan in place to ensure success and lead a long healthy life.