Acid reflux, heartburn and gastroesophageal reflux disease (GERD) all refer to the uncomfortable feeling, potentially burning sensation you can get in your esophagus when your stomach acid sneaks through and up. Most people will experience this sensation at least once in their lifetime however there are others who will experience it more frequently, some daily and some it makes it hard for them to lay flat and sleep at night. Some might not even know the extent of their acid reflux and live with it for years.
Natural remedies that help to relieve symptoms of occasional heartburn and home remedies for the chronic condition to treat GERD will be discussed in the following article for whatever your needs may be. It is always best to seek professional guidance if you are unsure of what may be the cause of your frequent heartburn.
What is Acid Reflux/GERD?
Acid reflux is best known for occasional discomfort in the esophagus. This can be due to a number of different causes and is most likely due to lifestyle factors such as eating or drinking too quickly, not properly chewing your food and swallowing large-sized food particles and guzzling drinking cold carbonated beverages. Over-the-counter medications such as antacids can ease heartburn but is not a regular occurrence.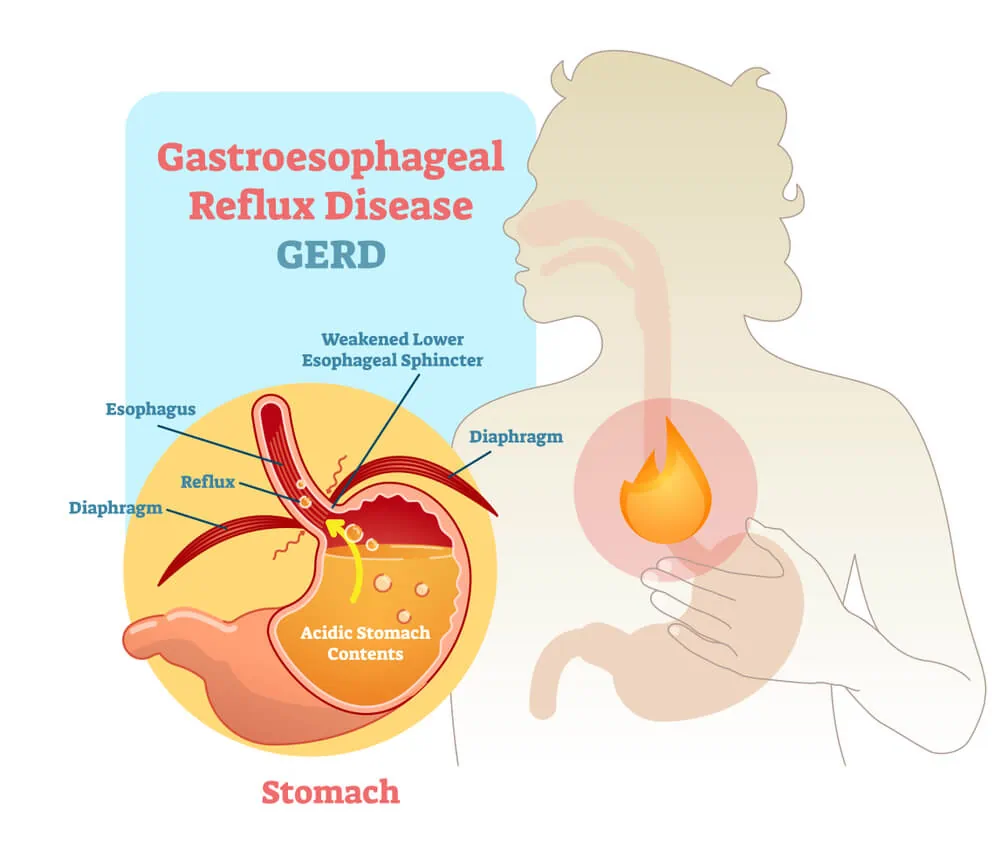 GERD or Gastroesophageal reflux disease refers to the repeated exposure to stomach acid in the esophagus that can lead to physiological changes in the cells over time. It can be due to lifestyle habits as well issues arising in the digestive system and usually require more time and consistency to treat. Severe symptoms that are there more often than not are usually treated with proton pump inhibitors in an attempt to lower stomach acid production.
For the purposes of this article, we will be discussing acid reflux, heartburn and GERD and how they all can be treated.
Causes
Lower esophageal sphincter function
The poor tone of the lower esophageal sphincter (LES) is the most common cause of GERD. This means that the sphincter that should be keeping your food in your stomach is weak and allows the reflux or backflow of stomach acid into the esophagus. Your LES is a smooth muscle that should act as a barrier preventing secretions from the stomach into the esophagus. When functioning properly, your sphincter should relax in response to peristalsis in the esophagus, or the movement of foods and liquids to allow them to flow into the stomach.
When your lower esophageal sphincter is not functioning well – it opens at times it is not supposed to. This most commonly occurs after meals. Symptoms may also be worse with lying down and at night while trying to sleep.
Obesity
Obesity has been shown to increase the chances of GERD. This can be due to the increased pressure created by additional fat tissue on the body. Insulin resistance which is very common in obesity also increases the risk of developing GERD.
Age
The age-related decline is another cause of heartburn symptoms. However, it is also good to note that the severity of heartburn decreases with age. The cause is due to less overall muscle function at the level of the esophageal sphincter meaning it is less able to stay shut and keep stomach acid out. The esophagus loses muscle tone and lessens its ability to move food and liquid towards the stomach.
Prescription Medications
There are some medications that relax the lower esophageal sphincter and allow exposure of stomach acid to the esophagus. The National Institute of Diabetes and Digestive and Kidney Diseases (NIDDK) has found that these medication classes are; nitroglycerins, anticholinergics, B-adrenergic agonists, xanthines and benzodiazepines. Peer-reviewed studies have found that the past use of LES-relaxing drugs was positively associated with risk for esophageal adenocarcinoma.
Low stomach acid
Low stomach acid impairs the digestive process. The main theory about low stomach acid is that food is inadequately broken down and therefore sits in the stomach longer. With increased time in the stomach and increased bulk or fullness, the little stomach acid that is present, pushes back up against the lower esophageal sphincter, pushing gastric acid into the esophagus. It can also cause a disruption to the intestinal microbiome and lead to bloating, gas and general stomach discomfort.
Diet
Dietary choices have been known to trigger symptoms in some people. Certain foods that are the typical irritants that can make symptoms worse for some people include; fatty foods, chocolate, coffee, alcohol, spicy foods and acidic foods such as oranges and lemon juice. Carbonated beverages and high carbohydrate-based meals can also cause heartburn symptoms in some people.
Symptoms
Common signs and symptoms of GERD include:
The sensation of burning in the esophageal area, most commonly in your chest and/or throat
Burning chest pain that may increase after meals, lying down or at night
Chronic cough
Chronic hoarseness
Teeth erosion (noted by your dentist)
Water brash (an excessive amount of saliva production that mixes with the refluxed stomach acid)
Dysphagia (difficulty swallowing)
Sensation of a lump in your throat
The Risks & Complications of GERD
Damage to your Esophagus causing esophagitis
Esophageal stricture can cause problems with swallowing
Barrett's Esophagus where the cell type of your esophagus begins to change to the cells lining your intestines
Increased Risk of Esophageal Cancer (Esophageal Adenocarcinoma)
Tooth Decay and the wearing of tooth enamel
Asthma
Chronic Cough
Hoarseness
7 Home Remedies to Treat GERD & Acid Reflux
1. Aim For A Healthy Weight
If you are overweight, a great way to reduce heartburn is to lose weight so that you are within a healthy BMI. This will reduce pressure on your stomach, push less stomach acid against your LES and can lead to better blood sugar control which also lowers your risk.
2. Know Which Foods And Drinks To Avoid
Start by being mindful of the typical food triggers that cause heartburn symptoms. Then avoid eating the trigger foods that bother your digestive tract.
The specific foods that you should be looking out for and monitoring are:
Acidic foods (like lemon juice)
Spicy foods
Chocolate
Coffee
Fatty foods
Alcohol
Carbonated beverages
3. Eat Foods That Help
Apple cider vinegar. Apple cider vinegar is useful in gently lowering the pH of the stomach. This can provide heartburn relief, aid digestion and help move food from the stomach into the intestines.
Increase protein. The LES is a muscle. For proper muscle function and integrity, they need to have adequate amino acid intake. By increasing protein in the diet, you can strengthen the connective tissue. Protein intake of 0.8-1.2 grams per kilogram of body weight is usually sufficient.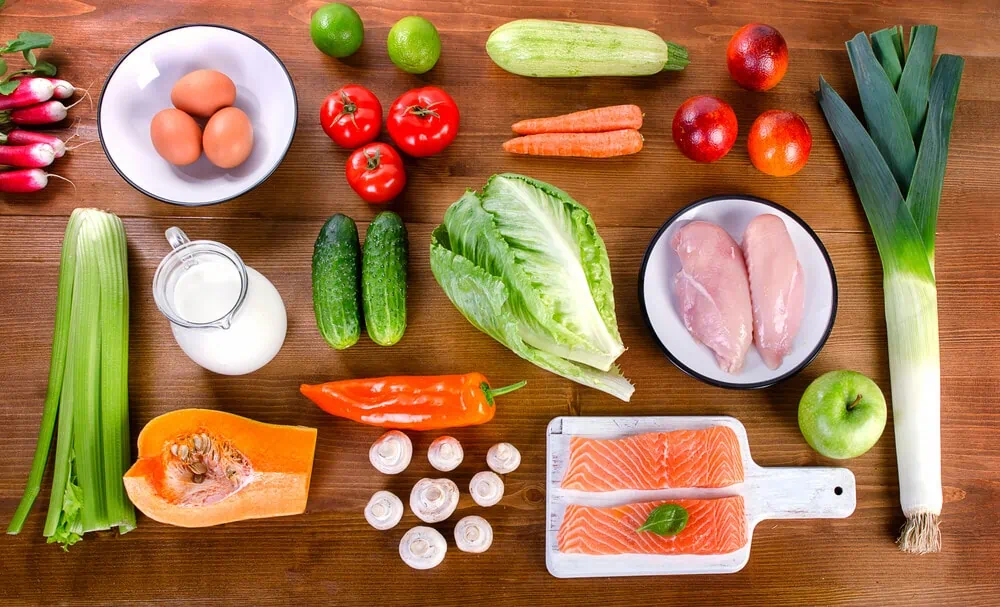 Increase fresh fruit and vegetables. Fruits and veggies are packed with antioxidants, vitamins and minerals. They are considered alkaline foods that help lower whole-body inflammation. They also contain a good portion of fibre that has been associated with lower levels of GERD symptoms.
4. Quit Smoking And Drinking Alcohol
Alcohol and cigarettes are known irritants. Cigarettes can worsen heartburn by creating damage to the esophagus and making the acid reflux you experience worse. Alcohol increases inflammation, relaxes the lower esophageal sphincter and slows the motility of the digestive tract.
5. Use vitamins and antioxidants
Zinc and a vitamin B complex can aid digestion and help to heal the esophagus and the LES.
Quercetin, Vitamin E and lycopene can reduce inflammation and therefore reduce damage to the esophagus.
Melatonin can help strengthen the lower esophageal sphincter and improve its muscle tone.
6. Use herbal home remedies
Soothe the esophagus with demulcents. Slippery Elm, Marshmallow and Liquorice have been shown to create a protective coating on the esophagus and stomach lining.
Support the mucosal lining. Aloe vera juice, Marshmallow, Slippery Elm and Liquorice can protect the gastric mucosa from damage. This stops future erosion of the stomach lining.
Provide Anti-inflammatory support. Boswellia serrata, Filipendula ulmaria and aloe vera juice can all lower inflammation in the stomach.
Medicinal herbs contain multiple properties. When looking at the above list, most herbs appear twice. This allows us to get more benefits when using natural remedies.
7. Try Relaxation Techniques
Stress can exacerbate acid reflux. Making lifestyle changes to help reduce stress can make a big difference to relieve heartburn. The most important part of stress reduction is finding what works for you. What you choose has to be enjoyable and not add to your already full plate.
Ideas to try:
Yoga
Morning sunrise walks
Keeping a daily gratitude jar
Journalling
Set times away from technology each day
Frequently Asked Questions About GERD & Acid Reflux
What is the Best Natural Treatment for GERD?
The best natural remedy for GERD is to make sustainable lifestyle changes. For each person, this may change a bit, but ideally work to maintain a healthy BMI, minimize less healthy habits like smoking and drinking alcohol, slowly chew and appreciate your food at each meal, make sure your digestive system is functioning optimally and if it's not seeking help, and finally use apple cider vinegar in a little bit of water before meals to help stimulate digestive function and aid the digestion of foods to lessen time food spends sitting in your stomach.
How Long Does It Take to Heal Gerd Naturally?
Each person who experiences GERD will experience it slightly differently and be in a slightly different place in their journey. It depends on how many things discussed in the article above that you are dealing with and how able you are to make the changes to fix your lifestyle. With that, along with lifestyle changes, other supports are included to protect, soothe and heal your stomach and esophagus to help you immediately and get you to where you want to be.
What Helps Immediately With Acid Reflux?
If experiencing immediate severe heartburn, proton pump inhibitors and antacids can provide relief. Aloe vera juice can coat and soothe the esophagus and marshmallow tea. Eating smaller meals when anticipating a trigger food can also help to lessen acid reflux.
How Do You Calm a GERD Flare Up?
Once you are in a GERD flare-up, the focus is on protecting the esophagus from too much damage, lowering inflammation, and adjusting lifestyle factors that will make it worse. This can look like using a demulcent tea with mucosal properties such as slippery elm, marshmallow and licorice. Taking a Boswellia supplement to quickly lower inflammation and focusing on lifestyle changes like avoiding all trigger foods to you, eating small meals while thoroughly chewing your food and avoiding eating within 2 hours of going to sleep at night.