I call this recipe, "reverse engineering at its finest".
I kept taking a detour on my morning walks with my pup, Maeve, to grab one of these cookies from a local cafe- so I decided to make them myself!
This cookie is great on its own for breakfast, and also makes a great snack when you are on the go.
Not to mention, it's absolutely refined sugar-free, dairy-free, egg-free, gluten-free and nut-free making this an extremely "hypo-allergenic" cookie.
A great option for school lunches. And the best part- these cookies taste great!
They fit almost every "health nut" parameter, being both vegan and raw.
Watch this video to see how it's done
Ingredients:
2 cup gluten-free rolled oats
1 banana (ripe)
1 cup unsweetened shredded coconut flakes
8 dates
6 tbsp water
1/2 bar 70-85% dark chocolate
2 tsp cinnamon
1 tsp sea salt
Makes 12 cookies.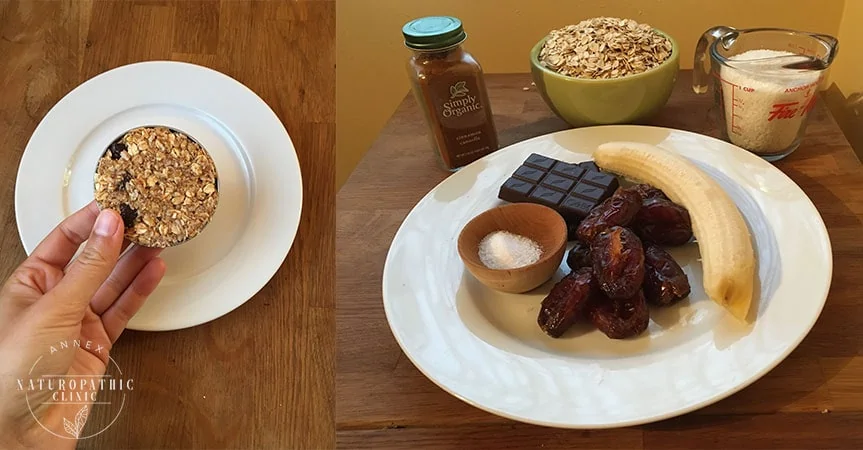 Step 1:
Blend water & dates.
You can use a food processor, a magic bullet, or blender.
Once thoroughly mixed, add banana and blend until a paste is formed.
Step 2:
Mix together the dry ingredients: the rolled oats, coconut, sea salt, and cinnamon.
Step 3:
Combine the banana-date mixture with the dry ingredients.
Step 4:
Chop the chocolate and mix it in with step 3.
Step 5:
Using mason jar lids, form your cookies by firmly pressing the mixture into the lids.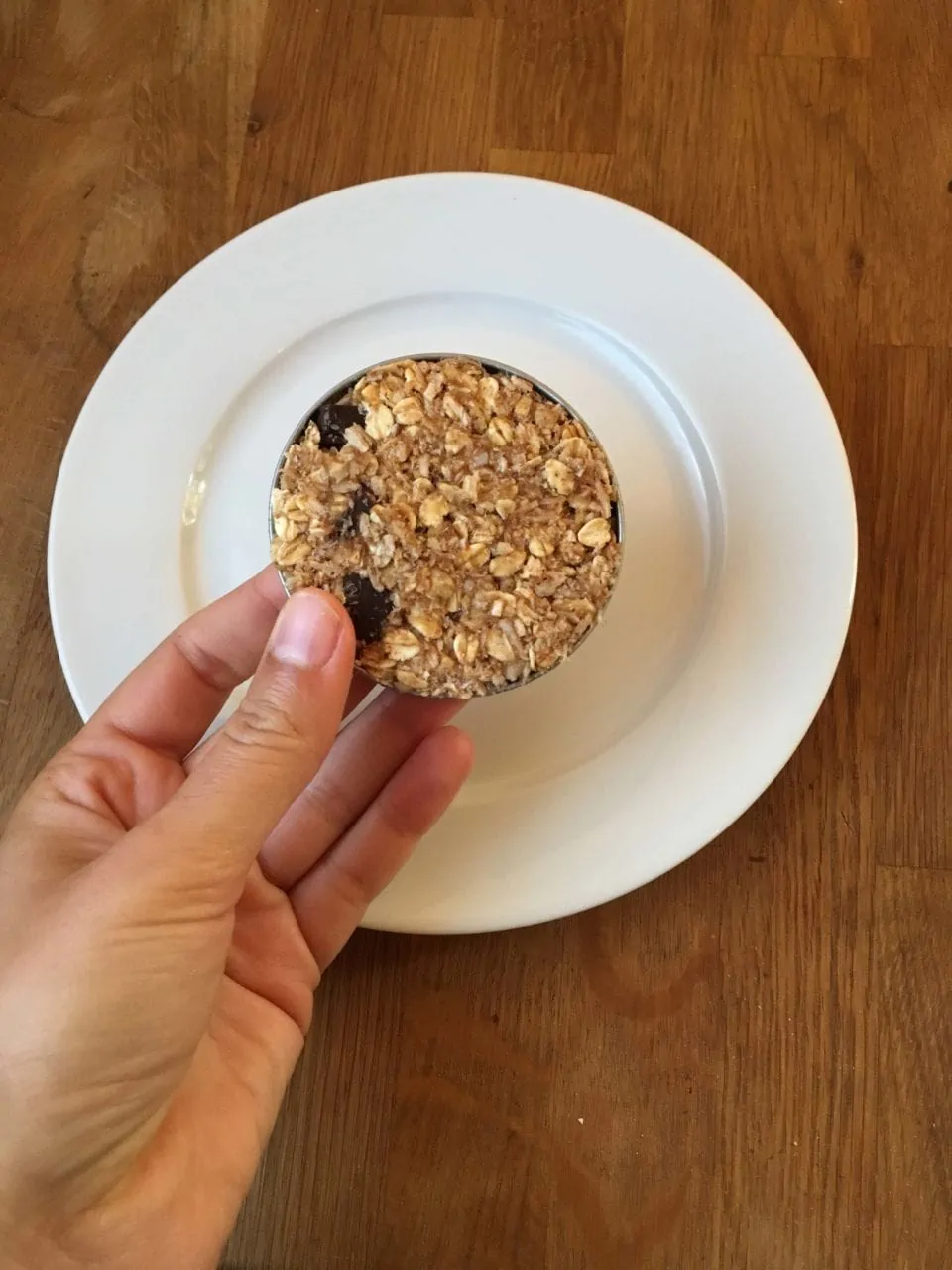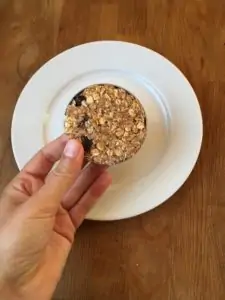 Place in plastic ziploc bag or container and place in freezer for 1 hour to harden.
Remove from freezer and enjoy.
Store cookies in fridge or freezer.
If storing the cookies together, separate them by squares of parchment paper.
---